February 20 marks the 58th anniversary of John Glenn becoming the first American to orbit Earth. The Friendship 7 capsule launched aboard a Mercury-Atlas rocket from SLC-14 at Cape Canaveral, Fla., on Feb. 20, 1962. The heritage Atlas LV-3B rocket that launched John Glenn in 1962 is our bridge to history as we prepare to launch American astronauts from U.S. soil on an Atlas V.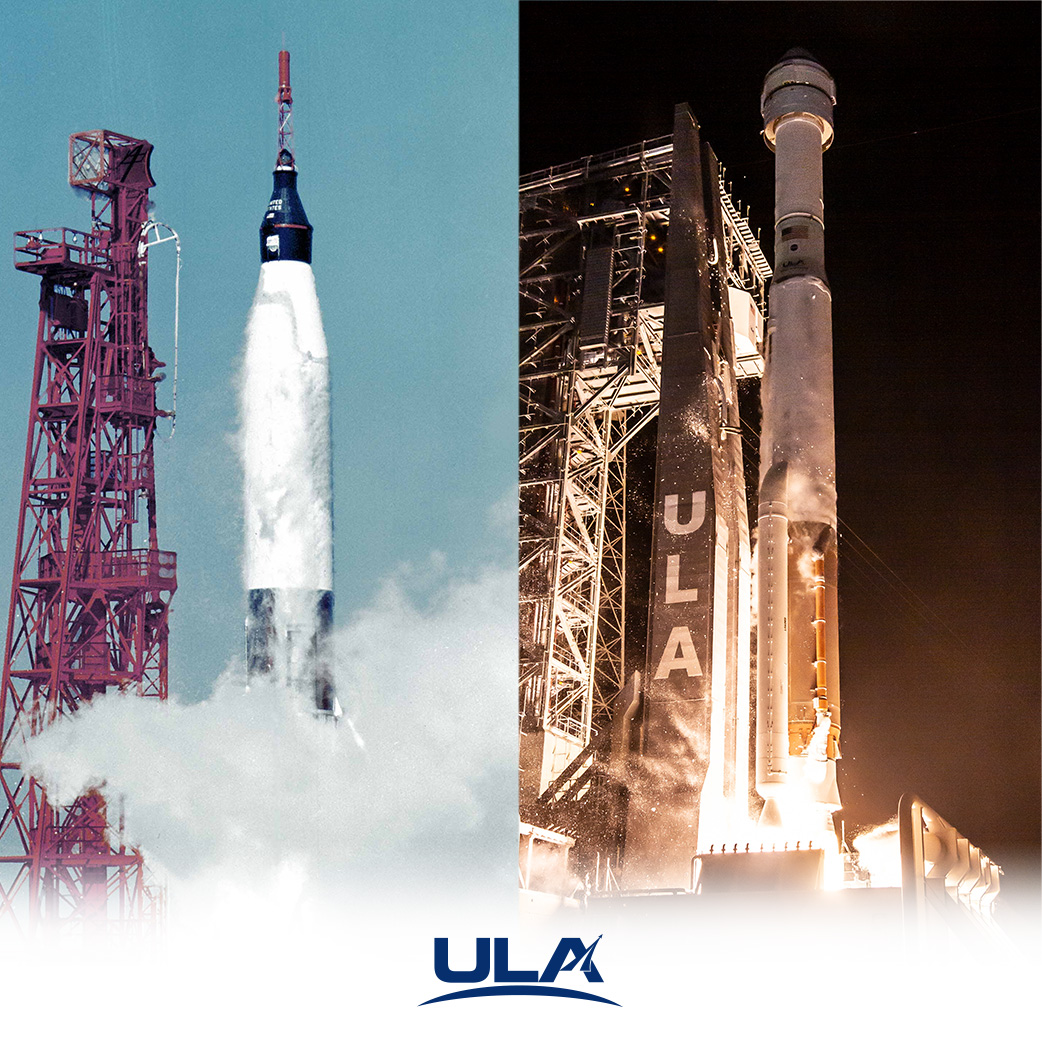 The Atlas V that will be launching today's astronauts shares the proud technological heritage that has been upgraded over the years to the modern and successful Atlas V rocket that has boosted 82 payloads to orbit with 100 percent mission success. The most recent Atlas V launch, boosting Solar Orbiter to study the Sun was the 664th Atlas launch since 1957.

The Atlas V that recently launched the Orbital Flight Test for Boeing, included upgrades for human spaceflight that could only be dreamed of back in 1962. Forty different variants of the Atlas V vehicle have flown successfully between Mercury and the Atlas V Orbital Flight Test launch. The Atlas V builds on a history of success and incorporates new technologies specifically designed for crew safety.

The dual engine Centaur upper stage is a key technology that offers more thrust for the Starliner and helps shape the ascent trajectory as the astronaut's ascend into space. It also enables safe abort options along the entire ascent profile. The dual engine Centaur includes two Aerojet Rocketdyne RL10A-4-2 engines – reliable engines that have flown more than 50 times, with the 51st flight being the successful launch of the OFT spacecraft.

The development of a Launch Vehicle Adapter (LVA) and aeroskirt are key technologies that assist in the unique aerodynamic configuration for crewed missions. The LVA provides the structural attachment for the Starliner using a truss structure and metallic ring to attach to the Centaur upper stage. The 70-inch-long aeroskirt extends the aerodynamic surfaces, stability and loads of the Atlas V Starliner.

Unique to human spaceflight is the Emergency Detection System (EDS). This system monitors various launch vehicle parameters to determine the health of the rocket and provides the capability to take action by signaling an abort command so Starliner can escape if necessary.

ULA is very proud of our unique heritage and the trust instilled in us by Boeing and NASA to play a key role in launching U.S. astronauts in the near future. The U.S. space program, rocket manufacturing and launch technology has matured since 1962 and if John Glenn were still here today he would be proud of this future step for America and would likely want to be the first in line to return to space on an Atlas V Starliner rocket.