A United Launch Alliance (ULA) Atlas V rocket stands ready to launch prototype spacecraft for Amazon's Project Kuiper, a satellite network that will provide fast, affordable broadband to unserved and underserved communities around the world.

The encapsulated payload arrived at the Vertical Integration Facility at Cape Canaveral Space Force Station, Florida, on Sept. 28 for hoisting atop the launch vehicle.

Liftoff is scheduled for Oct. 6 with a launch window opening at 2 p.m. EDT (1800 UTC). The available window maximizes the probability of launching on a given day by allowing our team to work around any weather or other issues.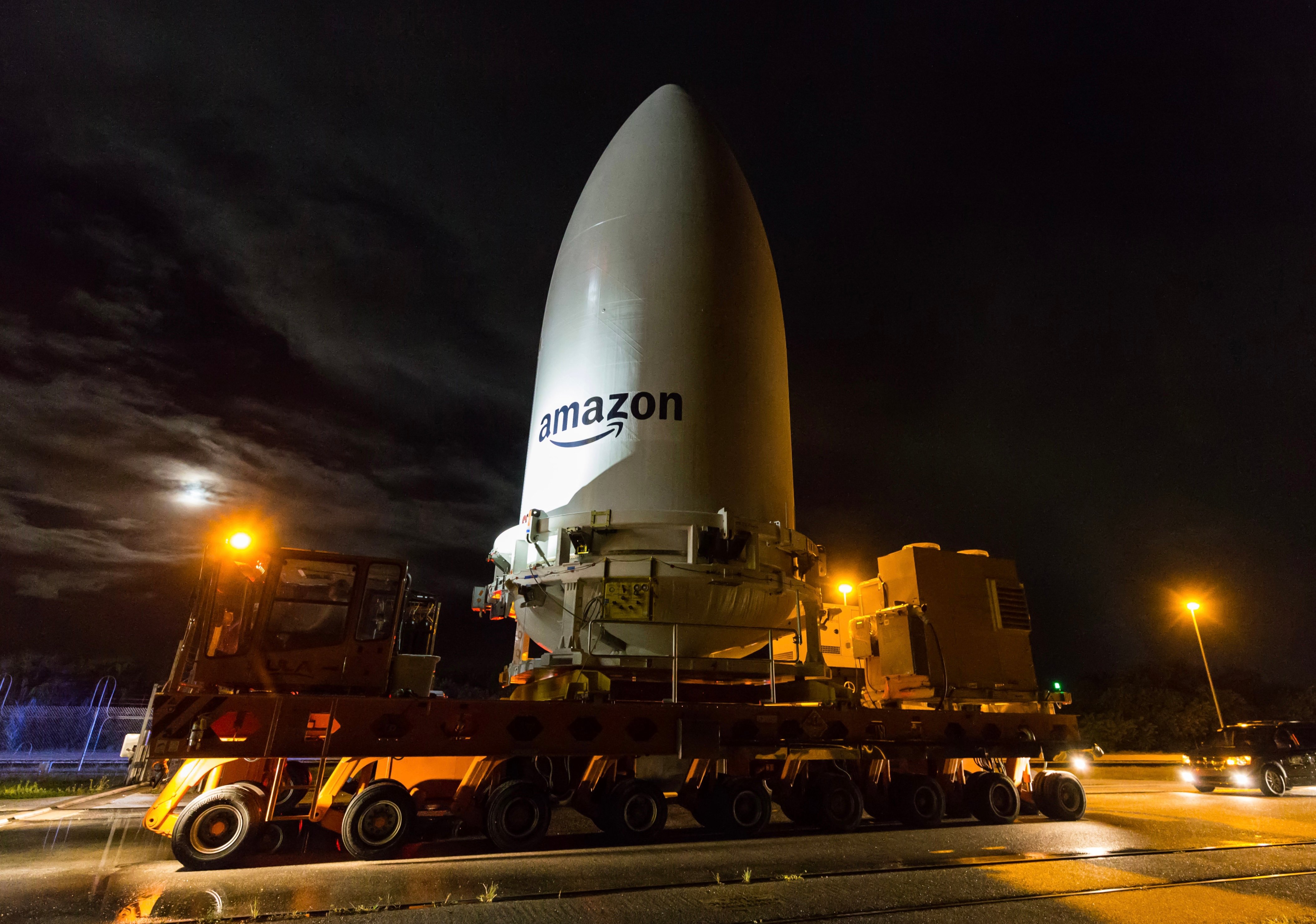 Standing nearly 20 stories tall, the Atlas V 501 rocket will deliver its payload into low Earth orbit as part of the Project Kuiper Protoflight mission for Amazon. The prototypes of the final Kuiper satellite design will allow Amazon to test its technology in space before beginning full-scale production launches next year.

The Protoflight launch is also the first mission in a broader partnership between ULA and Amazon to help deploy Project Kuiper's low Earth orbit (LEO) satellite constellation. Amazon will use nine launches of the Atlas V rocket and 38 launches of Vulcan Centaur to deploy its satellites. The prototype mission gives ULA and Amazon practical experience working together ahead of full-scale launches, including processing procedures, payload integration and mission management.

Atlas V will place two spacecraft -- Kuipersat-1 and Kuipersat-2 -- in 311-mile (500-km) orbits with an inclination of 30 degrees. Centaur uses a single burn to place the satellites into their desired perch and deploys them approximately 18 minutes after liftoff, at which point Amazon will assume control of the satellites and proceed with testing.

The Protoflight mission will add real-world data from space to Amazon's results from its extensive lab testing, fieldwork and simulation, and help Amazon finalize plans ahead of a full-scale satellite deployment beginning in 2024.

This will be the 99th flight of the Atlas V rocket and 8th in the 501 configuration that uses no side-mounted solid rocket boosters. The 501 made its first launch in April 2010 and has flown five times carrying the X-37B Orbital Test Vehicle and twice for the National Reconnaissance Office.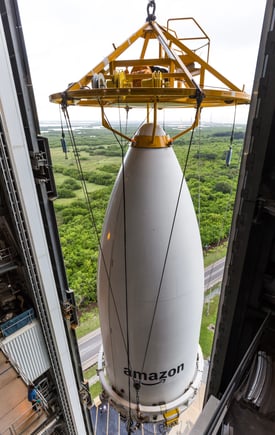 The two-stage rocket features a single RL10A-4-2 engine on the Centaur upper stage and encapsulates the spacecraft in 5.4-meter-diameter (17.7-foot) Out-of-Autoclave (OoA) composite payload fairing that is 68 feet (20.7 meters) in length.

Inside the payload fairing, a mission-unique payload stack architecture, assembled by ULA, uses a series of payload adapters to form a dispensing tower to accommodate the satellites for their ride into space.

This Atlas V rocket, designated AV-104, is 196 feet (59.7 meters) tall and will weigh 748,149 pounds (339,355 kg) once fully fueled for liftoff.

Leaving the pad with 860,200 pounds (3.83 meganewtons) of thrust from the kerosene-fueled first stage main engine, the Atlas V will perform pitch and yaw maneuvers to align with an easterly heading along a flight azimuth of 96 degrees.

This will be ULA's 158th launch and 20th in service to a commercial client.

Learn more about the Project Kuiper Protoflight launch
See more photos in our Flickr album