United Launch Alliance is known for launching technologies that save lives on the battlefield. However, a group of engineers, and President and CEO Tory Bruno, are also producing equipment that could save lives in hospitals across the country as public health officials work to slow the spread of the novel Coronavirus and COVID-19.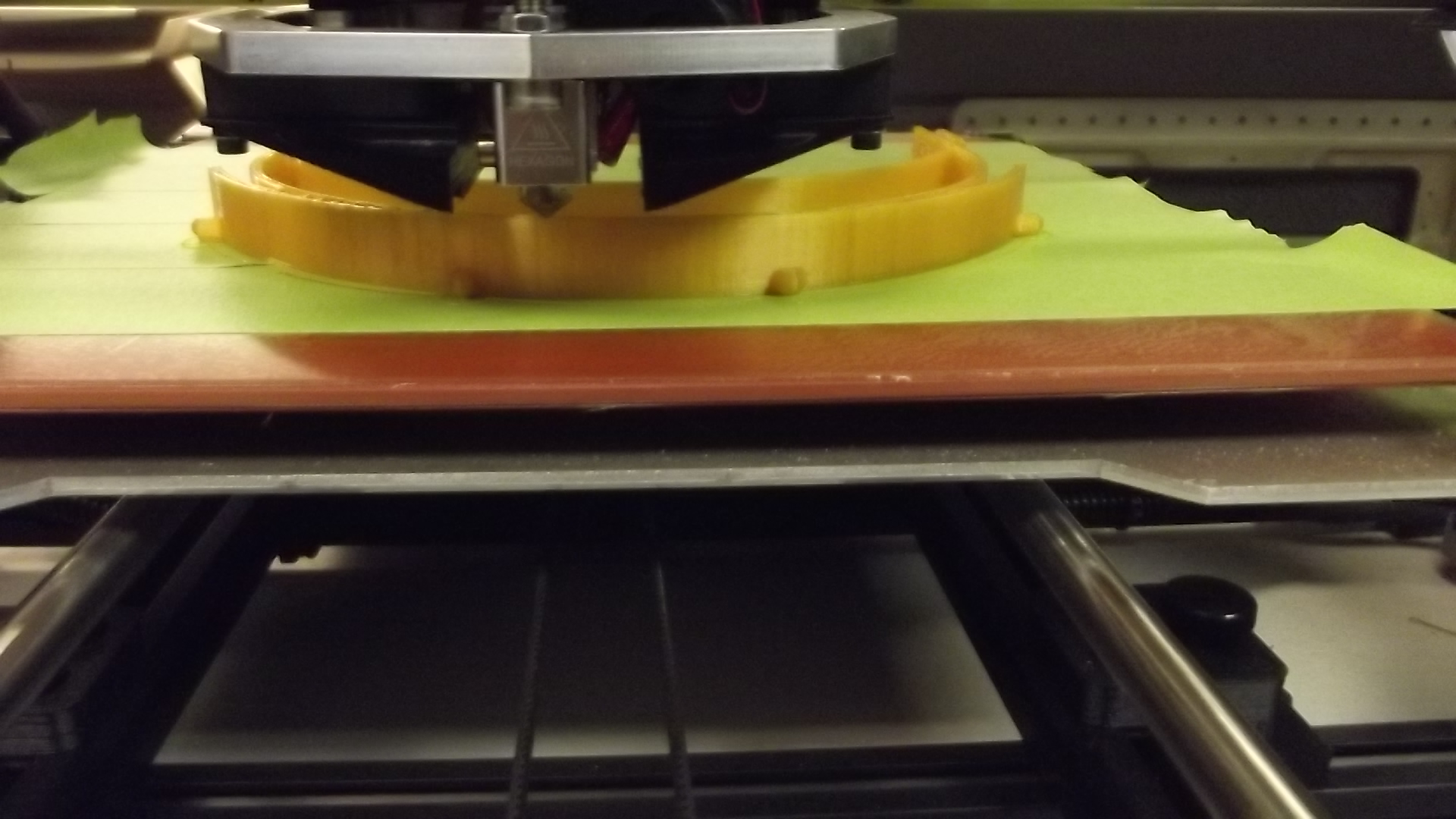 ULA teammates have repurposed some equipment used for additive manufacturing, also known as 3D printing, to produce components for face shields and ventilators which are critical in the prevention and treatment of COVID-19, the disease caused by the Coronavirus. The ULA team is working with Project C.U.R.E. and 3D printer manufacturer Stratasys to distribute the protective equipment to hospitals across the country.

"We're going to be delivering them to whomever needs them," said Advanced Programs Senior Program Manager Mike Holguin. "The need is immediate and real."

As the need for additional safety equipment became apparent throughout the medical community in recent weeks, several organizations with ties to engineering and 3D printing put out a call for help online and ULA teammates sprang into action. Colleagues in Denver and Decatur, Alabama are using open-source files and more than 10 pieces of 3D printing equipment to create protective gear, including components for face shields and ventilators.

Some of the additive manufacturing machinery being used at ULA facilities would normally be used to produce components for the Vulcan Centaur rocket, but it is now also producing materials that will safeguard medical professionals who are in need of protective equipment. Several teammates along with CEO Tory Bruno are also using their own additive manufacturing machinery to produce the components at home.

"As a company, our primary focus is fulfilling missions that are critical to national security throughout this public health emergency," Tory said. "I'm proud and thankful that we can also use our capabilities to protect medical professionals who are working to keep us safe and healthy."

ULA teammates are creating headbands for face shields to house clear plastic shields that medical professionals can use to protect themselves as they're treating patients. The headbands are being made from polyethylene terephthalate glycol (PETG), a durable plastic product that is typically used for signs and bottles. They're also using polylactic acid (PLA), a product developed from corn and sugarcane that is one of the most popular materials used in desktop 3D printing. When large batches of headbands are finished printing, ULA employees attach the clear plastic shields and straps to the headbands and the finished product will be delivered to areas of greatest need.

Teammates are also creating manifolds that can be used to split airflow from ventilators to enable one ventilator to treat multiple patients simultaneously. Hospitals across the country are facing a critical shortage of ventilators, and the components could help doctors treat more patients whose lungs have been damaged by the virus.

If you have a 3D printer and are looking for ways to get involved, please consider the following resources:
• National Institutes of Health 3D Print Exchange
• Project C.U.R.E.