The United States Space Force-7 (USSF-7) payload featuring the X-37B Orbital Test Vehicle has been hoisted atop United Launch Alliance's next Atlas V rocket in preparation for launch on Saturday, May 16 from Cape Canaveral Air Force Station, Florida.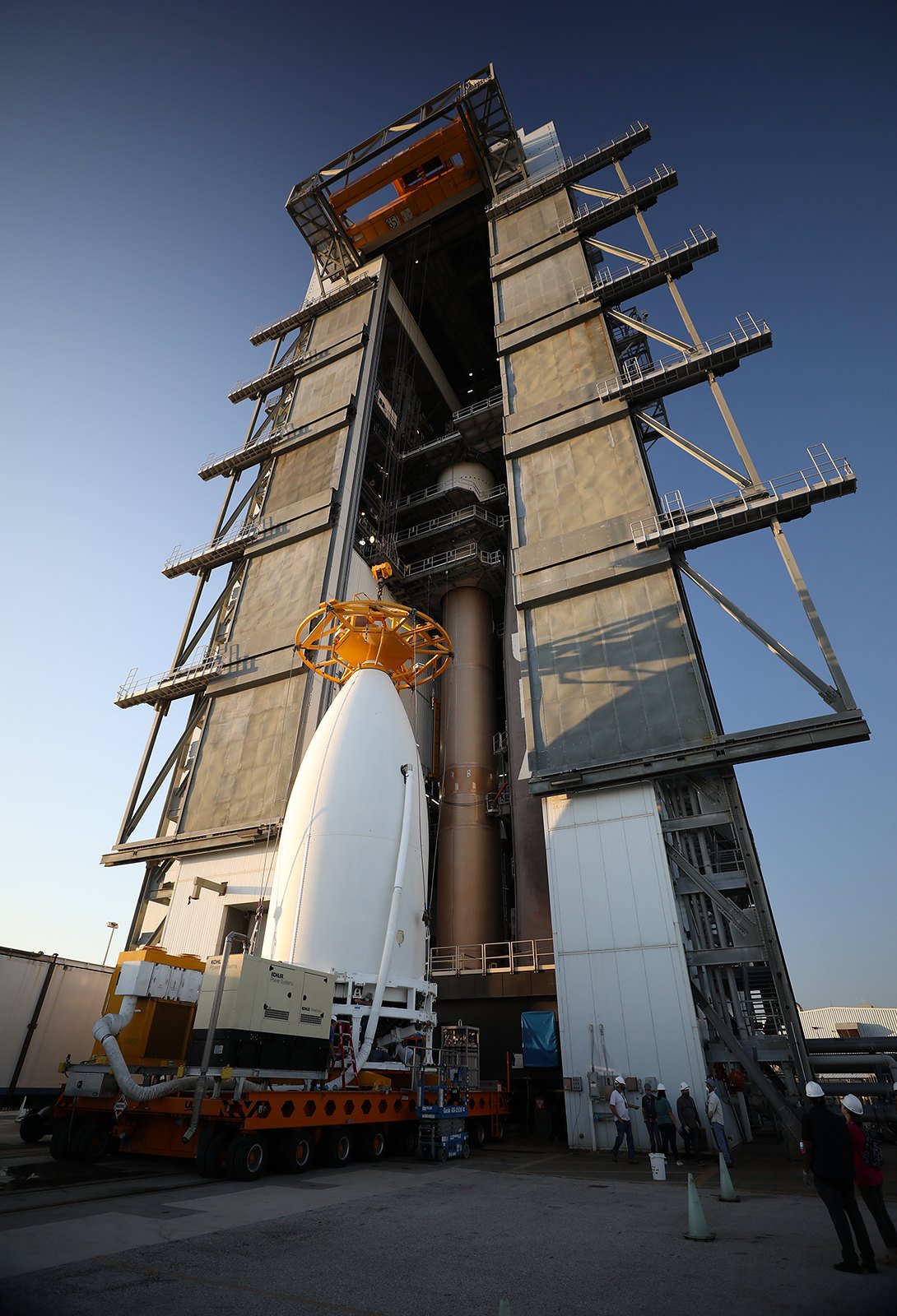 The encapsulated payload was delivered to the Vertical Integration Facility (VIF) and lifted into position on Tuesday, May 5 to begin combined operations with the launch vehicle.

The completed 197-foot-tall rocket will be transported from the VIF to the launch pad at Space Launch Complex-41 aboard a Mobile Launch Platform for the countdown, fueling and liftoff.

ULA will webcast the launch on our website, allowing the public to view the mission from the safety of their homes.

Conducting the USSF-7 launch with the X-37B Orbital Test Vehicle was deemed critical to perform during this national emergency. Personnel involved in the launch are following health guidelines such as wearing face coverings, adhering to physical distancing while on console and using virtual connections when possible.

This will be the 84th flight of the Atlas V and the seventh to fly in the 501 configuration with a five-meter payload fairing, no solid rocket boosters and a single RL10C-1 engine on the Centaur upper stage.

The Atlas V rocket has been entrusted with four previous launches of the X-37B Orbital Test Vehicle, starting with the maiden launch in 2010. This experimental test program demonstrates technologies for a reliable, reusable, unmanned space test platform for the U.S.

Technologies being tested in the program include advanced guidance, navigation and control, thermal protection systems, avionics, high temperature structures and seals, conformal reusable insulation, lightweight electromechanical flight systems, advanced propulsion systems, advanced materials and autonomous orbital flight, reentry and landing.