The United Launch Alliance (ULA) Atlas V rocket will launch Boeing's CST-100 Starliner spacecraft on its second Orbital Flight Test (OFT-2) to the International Space Station for NASA's Commercial Crew Program. Here is a look at the launch by the numbers.

The Atlas V with Starliner stands 172 feet tall and will weigh 978,924 pounds when fully fueled for liftoff.

The first stage of the Common Core Booster is structurally rigid and constructed of isogrid aluminum barrels, standing 107 feet long and 12.5 feet in diameter.

The RD-180 main engine burns 48,800 gallons of liquid oxygen and 25,000 gallons of RP-1 fuel, a highly refined kerosene, to generate 860,300 pounds of thrust.

This will be the 94th RD-180 to fly since 2000.

The first stage is augmented by two AJ60 solid rocket boosters that stand 66 feet in length, 62 inches in diameter with each generating 348,500 pounds of thrust.

The SRBs are constructed of a continuous graphite-epoxy composite casing with the throttle profile designed into the propellant grain.

There have been 129 AJ60s launched since 2003.

The Centaur upper stage features pressure-stabilized tanks constructed of corrosion-resistant stainless steel. It is 42 feet in length and 10 feet in diameter.

The Centaur is powered by two RL10A-4-2 engines that consume 12,300 gallons of liquid hydrogen and 4,150 gallons of liquid oxygen to generate a combined 44,600 pounds of thrust to shape the desired trajectory for Starliner.

There have been 87 flights of the Atlas V rocket, successfully launching national security payloads, commercial spacecraft and scientific exploration missions with 100 percent mission success.

There have been 258 flights of the Centaur upper stage since May 1962, including 235 launches on Atlas rockets and 23 atop Titan vehicles.

There have been 167 Dual Engine Centaurs flown to date, with 144 launches by Atlas and 23 by Titan rockets. A total of 91 Single Engine Centaurs have launched, all on Atlas.

This will be the 507th and 508th RL10 engines produced since 1962.

The Launch Vehicle Adapter (LVA) structurally attaches the Starliner to the Atlas V rocket for ascent. It is constructed of a truss structure and metallic ring. The LVA also features a 70-inch-long aeroskirt to enhance the aerodynamic characteristics, stability and loads of the Atlas V.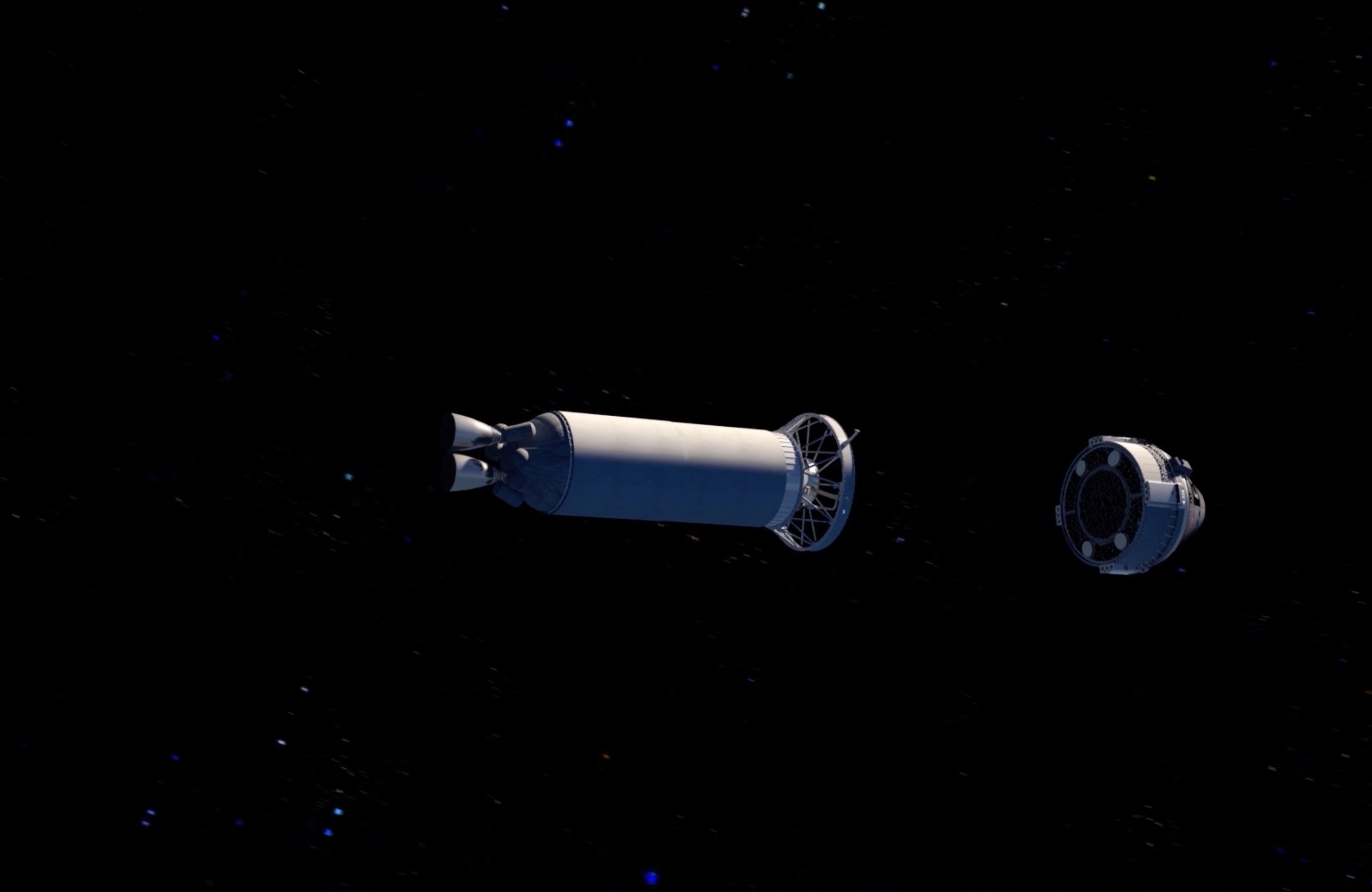 During Project Mercury on Feb. 20, 1962, the Atlas 109-D rocket launched the first American into Earth's orbit, John Glenn, and his Friendship 7 capsule.

Atlas 107-D launched Scott Carpenter and Aurora 7 on May 24, 1962, to orbit the Earth three times; Sigma 7 and Walter Schirra were launched by Atlas 113-D on Oct. 3, 1962, to complete 6 orbits; and Atlas 130-D launched Faith 7 and Gordon Cooper on a 34-hour voyage in orbit on May 15, 1963, completing the Mercury missions.

The Mobile Launch Platform (MLP) will transfer the Atlas V rocket from the Vertical Integration Facility to the Space Launch Complex-41 pad. The combined MLP and rocket weight at rollout will be 1.6 million pounds.

The pad includes the 200-foot-tall Crew Access Tower and 48-foot-long Crew Access Arm to reach the Starliner crew module hatch.

This will be the 73rd Atlas V launch from Space Launch Complex-41 and the 100th overall launch from the pad since Titan began using the site in 1965.

The powered flight of Atlas V to launch Starliner's OFT-2 lasts 11 minutes and 54 seconds. The first stage of flight will last 4 minutes and 29 seconds. The single burn of the Centaur lasts 7 minutes and 9 seconds.

Atlas V will accelerate Starliner to 17,475 mph.

Starliner will be deployed at T+plus 14 minutes and 54 seconds on a suborbital trajectory with parameters of 98 by 39 nautical miles at 51.6 degrees.