United Launch Alliance (ULA) affixed a rendezvous target on the second Interim Cryogenic Propulsion Stage (ICPS-2) that the Artemis II astronauts will use in guiding their Orion spacecraft through demonstrations of proximity operations.

Launching atop NASA's Space Launch System rocket, the ICPS-2 serves as the upper stage and will perform two maneuvers to place Orion in a highly elliptical Earth orbit for the crew to conduct system checkouts before they depart for the Moon.

One of those checks uses the just-separated ICPS-2 stage as an object to test Orion's ability to approach and fly in formation alongside another large vehicle in space.

The astronauts will take manual control of Orion to fly towards and then back away from ICPS to assess the spacecraft's handling qualities and related hardware and software.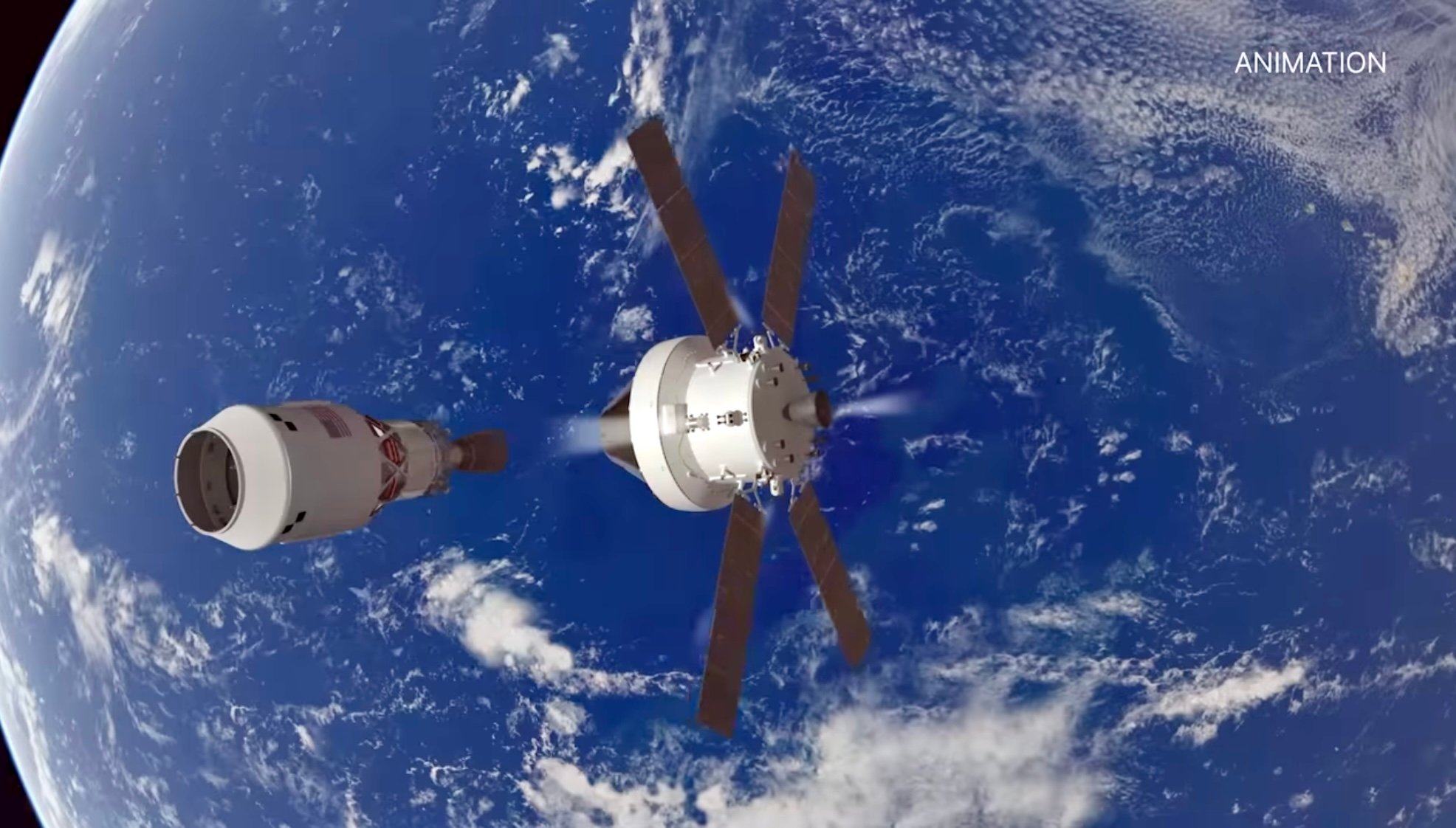 The demonstration gathers performance data and operational experience that cannot be readily gained on the ground in preparation for critical rendezvous, proximity operations and docking, as well as undocking operations in lunar orbit beginning on Artemis III.

The Artemis II crew includes Commander Reid Wiseman, Pilot Victor Glover, Mission Specialist 1 Christina Hammock Koch and Mission Specialist 2 Jeremy Hansen.

"ULA was asked to define an acceptable location, and design, fabricate and install the required secondary structure. On receipt of the government furnished 2D proximity operations target, ULA was then responsible for its installation and subsequent laser inspection to characterize its position relative to the ICPS and SLS coordinate systems," said Todd Nordtvedt, ULA's ICPS mechanical team lead.

"ULA has been working with NASA, Boeing and Orion personnel for the last three years on defining all the necessary requirements, design reviews, and delivery, installation, inspection and photoshoot coordination and execution."

A combined ULA, Boeing and NASA team recently gathered at ULA's Delta Operations Center at Cape Canaveral Space Force Station, Florida, where ICPS-2 is undergoing prelaunch testing and checkout, to observe an illumination test to ensure the rendezvous target will be visible to the astronauts in different lighting conditions.

The two-foot target, made of photosensitive anodized aluminum, is mounted to the composite truss structure of ICPS-2. It will be enclosed within the SLS rocket's Launch Vehicle Stage Adapter (LVSA) during ascent and visible to Orion upon ICPS-2 separation from the core stage.
In collaboration with Boeing, ULA has built three ICPS stages to support the first three Artemis missions. The first successfully propelled Orion out of Earth orbit for its uncrewed flight around the Moon in late 2022.

The hydrogen-fueled ICPS is derived from the Delta IV Heavy second stage that has been in service since 2004.