Manuel Alfaro came to America at age three, grew up to be an engineer and now serves as a rocket scientist at United Launch Alliance (ULA), where he is leading the integration between the Atlas V rocket and National Oceanic and Atmospheric Administration's (NOAA's) GOES-T weather satellite launching on March 1.

Born in El Salvador before moving to Florida with his parents as a young child, Alfaro was raised in Orlando, attended the University of Central Florida and graduated with a bachelor's degree in aerospace engineering.

He began his aerospace career working on flight controls and aerodynamics at an aircraft manufacturer until joining ULA in 2019 as part of the spacecraft integration team. GOES-T is the first mission he has led.

"As mission integrator for the GOES-T launch, my primary role and responsibility is to be the direct interface between ULA and the spacecraft and NASA teams. I help to coordinate all integrated operations ensuring that the spacecraft schedule and required activities align with the scheduled activities and operations that ULA plans on the launch vehicle side," said Alfaro.

The satellite, built by Lockheed Martin for NOAA and NASA, arrived at the Astrotech payload processing facility just outside Cape Canaveral in November. There, it underwent final testing, fueling with orbital maneuvering propellant, and encapsulation in the Atlas V rocket's 5.4-meter (17.7-foot) payload fairing.

"My job is to ensure a smooth transition from stand-alone operations into integrated operations," said Alfaro.

That transition occurred on Feb. 17 when GOES-T was transported across Kennedy Space Center and onto Cape Canaveral Space Force Station to meet its Atlas V rocket at ULA's Vertical Integration Facility (VIF). The 11,500-pound satellite was hoisted into the VIF and attached to the rocket for its ascent into space.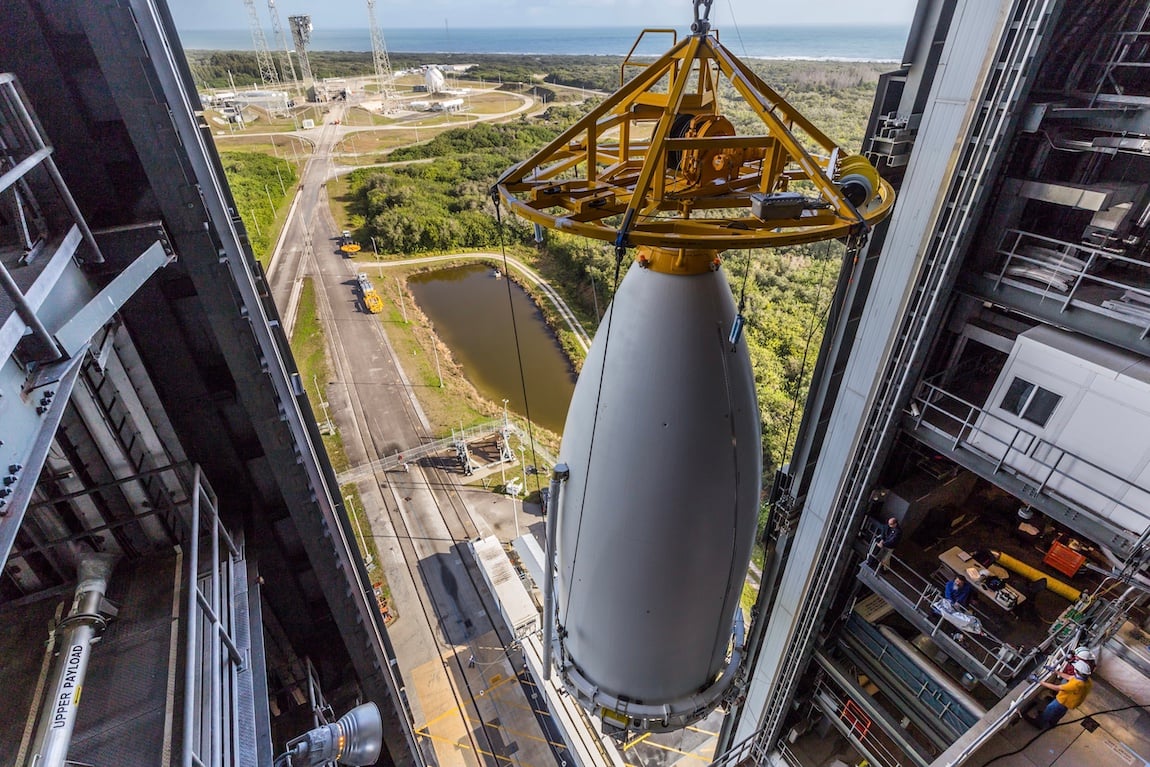 "In the role as integrator, you interact with almost every discipline on the ULA side, including payload accommodations, communications, mechanical, airborne and ground electrical, environmental control system, and more. As you begin working a mission, inputs from the various ULA disciplines are key to developing an efficient and effective plan for all required integrated operations at the launch site," Alfaro said.

"Interaction between myself and the spacecraft customer starts off on a weekly basis, at the very beginning stages of mission integration, and as the mission gets closer that interaction increases to the point that it becomes daily once the mission arrives in town for processing all the way through launch."

ULA is launching NOAA's GOES-T mission for NASA's Launch Services Program (LSP), based at the Kennedy Space Center. The satellite will be operated by NOAA as the GOES West observatory to obtain high-resolution imagery and atmospheric measurements covering the western half of the continental U.S., Alaska, Hawaii, Mexico, Central America and surrounding Pacific Ocean waters.

GOES-T will provide fast, accurate data to weather forecasters and scientists of Pacific Ocean-based storm systems, lightning, dense fog, wildfires, and other hazards that threaten areas within the satellite's coverage zone where one billion people live. The satellite will also monitor solar activity and space weather for early warnings of disruptions to power grids, communications and navigation systems.

"Living in Florida for most of my life I realize how important it is to have accurate and detailed weather information readily available throughout the year, especially during hurricane season. I can really appreciate the importance of the GOES-T mission," said Alfaro.

"Nothing compares to being able to say you've had a role in getting such an important asset up to space to be able to provide people with accurate weather data that can ultimately save lives."

Alfaro will be seated in the spacecraft room overlooking the ULA launch team at the Atlas Spaceflight Operations Center (ASOC) during the countdown and ascent on Tues. He will have the call sign SC, for Spacecraft Coordinator.

"For the GOES-T mission, I will perform an advisory role in the case that any anomalies should arise during the countdown. Typical interaction would be between myself, the anomaly chief and my counterpart on the NASA LSP side who will be stationed next to me. I will also be closely monitoring spacecraft environmental control system data to ensure everything is operating nominally," Alfaro said.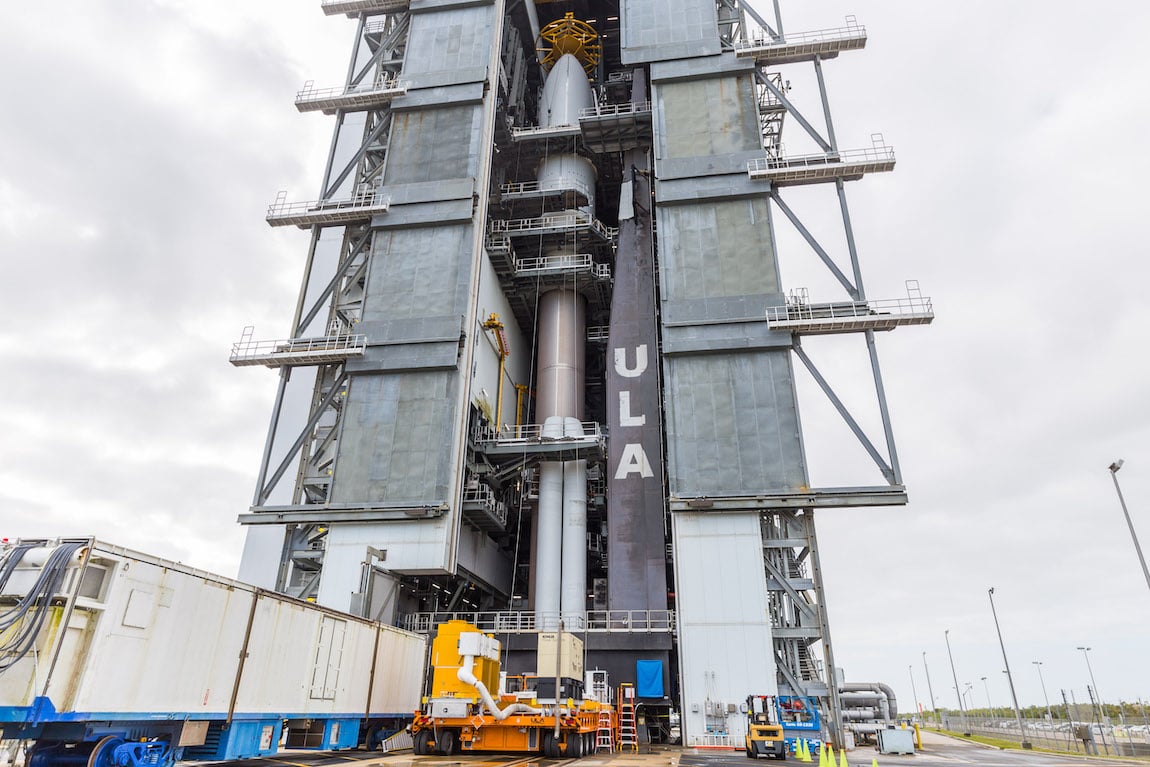 ULA and our heritage rockets have launched every GOES spacecraft since 1975 and more than 100 U.S. weather satellites since the dawn of the space age. The Atlas V rocket will deliver GOES-T into an optimized geosynchronous transfer orbit designed to extend the satellite's life by consuming less fuel to reach its operational location.

The Atlas V launch of GOES-T, ULA's 149th mission, is scheduled for Tuesday from Cape Canaveral's Space Launch Complex-41 at 4:38 p.m. EST (2138 UTC). The available launch window extends for two hours.

ULA will provide comprehensive live updates on the Atlas V countdown and flight starting at 9:15 a.m. EST (1415 UTC) in our automatically-refreshing blog. A webcast of the launch via NASA Television begins at 4 p.m. EST (2100 UTC).

For Alfaro, it has been a rewarding journey shepherding this critical national asset to the launch pad.

"I began working on the GOES-T mission a little over two years ago when I presented at the customer mission kickoff in February 2020. It has been truly an amazing experience going through the entirety of the mission integration flow and now seeing the spacecraft launch," said Alfaro.

"Being new to the integration team definitely made it nerve racking for me at times but working within such an amazing and supportive team I quickly learned the various details of the Job required to be successful in the role. I can honestly say I have developed both professionally and personally throughout this time."

Alfaro is married and has two young children. He enjoys playing and watching soccer, watching movies and spending time with his family.

"A truly memorable experience from my time at ULA has to be the ability to see an actual satellite in person. This is something that not a lot of people get to experience in their lifetime, and to know that soon it will be orbiting the Earth is truly a fascinating thought," Alfaro said.

"I can also honestly say that one of the most rewarding and lasting memories that I will always carry forward with me will be watching the GOES-T satellite successfully launch since it will be my first mission."

Learn more about the Atlas V GOES-T launch

See more photos in our GOES-T album