Within seconds of liftoff, a United Launch Alliance (ULA) intern-built sport rocket carrying K-12 student payloads reaches apogee, its highest point of flight. Four thousand feet below, thousands of students, interns, mentors and spectators gather, proudly, as several student-built payloads deploy from the high-power rocket and gently parachute to the ground. As the parachutes unfurl, ULA interns set out to recover and return the payloads to the student teams. Then, the countdown to the next launch begins.

ULA is inviting all future rocket scientists and engineers to submit payload proposals for blast off at the annual Student Rocket Launch, which will take place this July in Pueblo, Colorado. The program, led by ULA's Cara Hope and Derek Blash, offers K-12 students the unique educational opportunity to design and build their own payloads and fly them on one of three high-power sport rockets -- more than 19 feet tall! –built by ULA interns.

Payloads are objects, experiments or instruments launched on and deployed from the rockets and can be almost anything a team can create within the provided guidelines in the request for proposals (RFP). Submissions are due Feb. 14.

"The thrill of launch day is something to experience," Hope, ULA Student Rocket Launch program manager, said. "As event leaders, we guide all event participants through loading payloads and preparing the rockets for launch, but the ULA interns and payload teams are doing all of the hard work.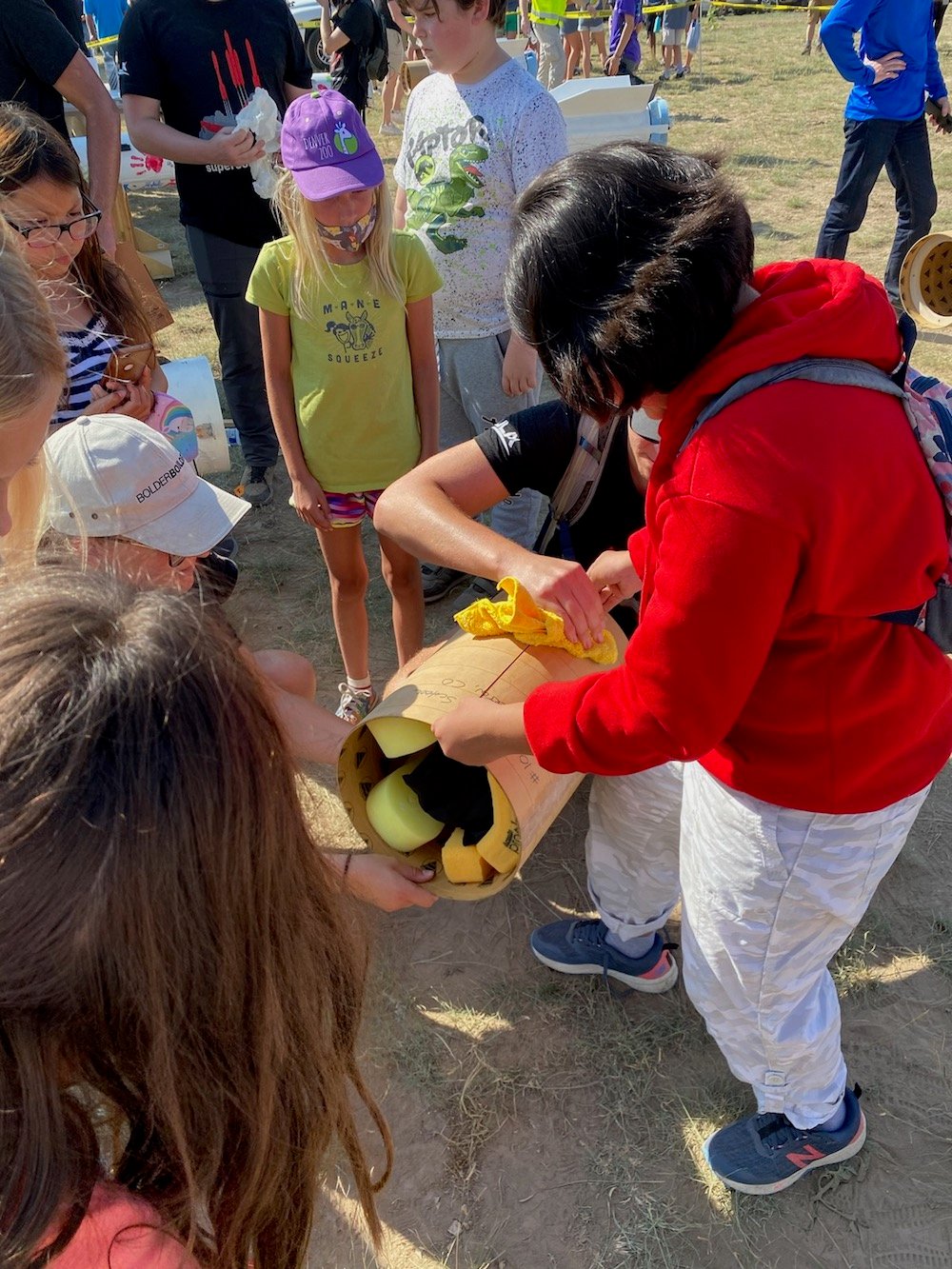 "It's incredible to watch how excited the K-12 student groups are to watch their payload fly on the rockets," Hope said. "Everything comes together when we hear, '3. 2. 1.…Liftoff!'"
Each payload team competes for cash donations for their school or nonprofit by participating in a series of payload design reviews. Last summer's first place winner, Silverton School's Team Beaver Believer, consisted of fourth- and fifth-grade students who created an art pack equipped with a GPS tracker to simulate delivering art supplies to the International Space Station for astronaut entertainment and mental health.
"My personal favorite part of the program is how many different career paths the students are exposed to during the launch campaign," Michelle Tamayo, Team Beaver Believer mentor and ULA engineer, said. "While one or two enjoyed the math, others liked building the art pack and parachute, some preferred working through design trades and details, and others gravitated toward the technology aspect of the GPS tracker.
"But, I'll say," Tamayo said with a smile. "The entire class enjoyed the test campaign, which started with crayons in the oven and culminated with 'launching' the payload and parachute out the classroom window."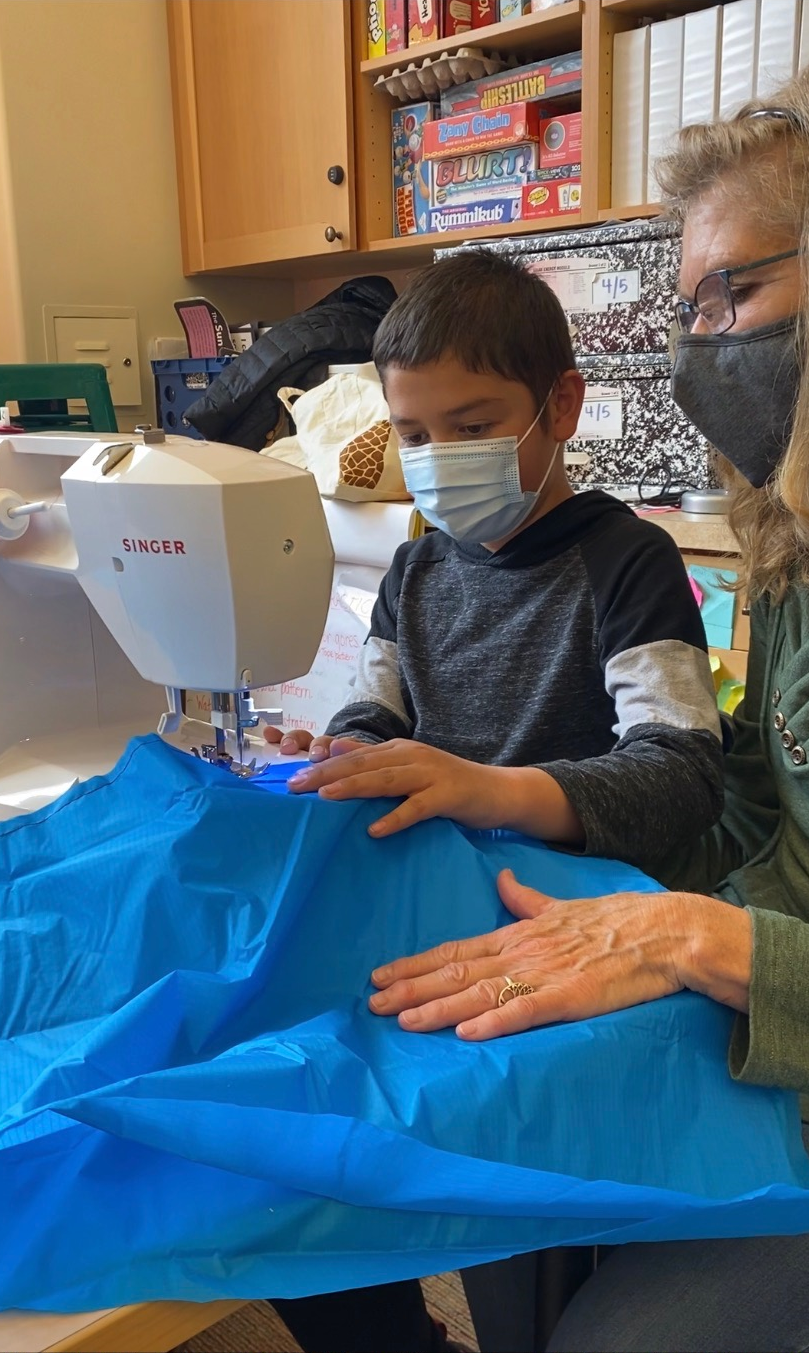 Student teams from kindergarten through twelfth grades are eligible to submit their proposals to launch on the rocket. Payloads vary from simple to complex designs. All grade levels are encouraged to design and build a payload. ULA will select payloads to be integrated and flown on the intern-built sport rockets.
"Every year, we are blown away by the ingenuity our K-12 teams show with their payload designs and final builds," Hope said. "We always look forward to working with the K-12 teams and seeing what these young rocket scientists come up with next."
Featuring the hands-on science, technology, engineering, arts and mathematics (STEAM) achievements of K-12 students, last summer's teams celebrated 100% mission success in payload deployment from the three high-power sport rockets dubbed "BLT," or Bacon, Lettuce and Tomato.
This summer, ULA intern volunteers will work together with mentors to build, refurbish and launch those same three high-power sport rockets, which will carry payloads built by K-12 students from across the country and interns from Ball Aerospace.
To join the countdown to launch, submit a payload proposal here and check out the Student Rocket Launch highlights video from last summer's event here. Ad Astra!