Another launch year is underway at United Launch Alliance (ULA) with attachment of a U.S. Space Force payload atop an Atlas V 511 rocket for the USSF-8 mission later this month.

The two Geosynchronous Space Situational Awareness Program (GSSAP) spacecraft, encapsulated in the rocket's 17.7-foot (5.4-meter) payload fairing, arrived at ULA's Vertical Integration Facility (VIF) and was hoisted aboard the Atlas V on Monday, Jan. 10.

Technicians connected the payload and launch vehicle to begin combined operations. Final testing and electrical checkouts will be performed before the 196-foot-tall (59.7-meter) rocket is transported to Space Launch Complex-41 for its countdown and liftoff.

Launch of the U.S. national security mission for the Space Force's Space Systems Command is targeted for Jan. 21. It will be the 75th Atlas V to launch from Cape Canaveral, Fla.

This is the GSSAP program's third launch, having successfully used ULA Delta IV Medium+ (4,2) rockets in July 2014 and August 2016 to deploy the first two pairs of space surveillance satellites into space.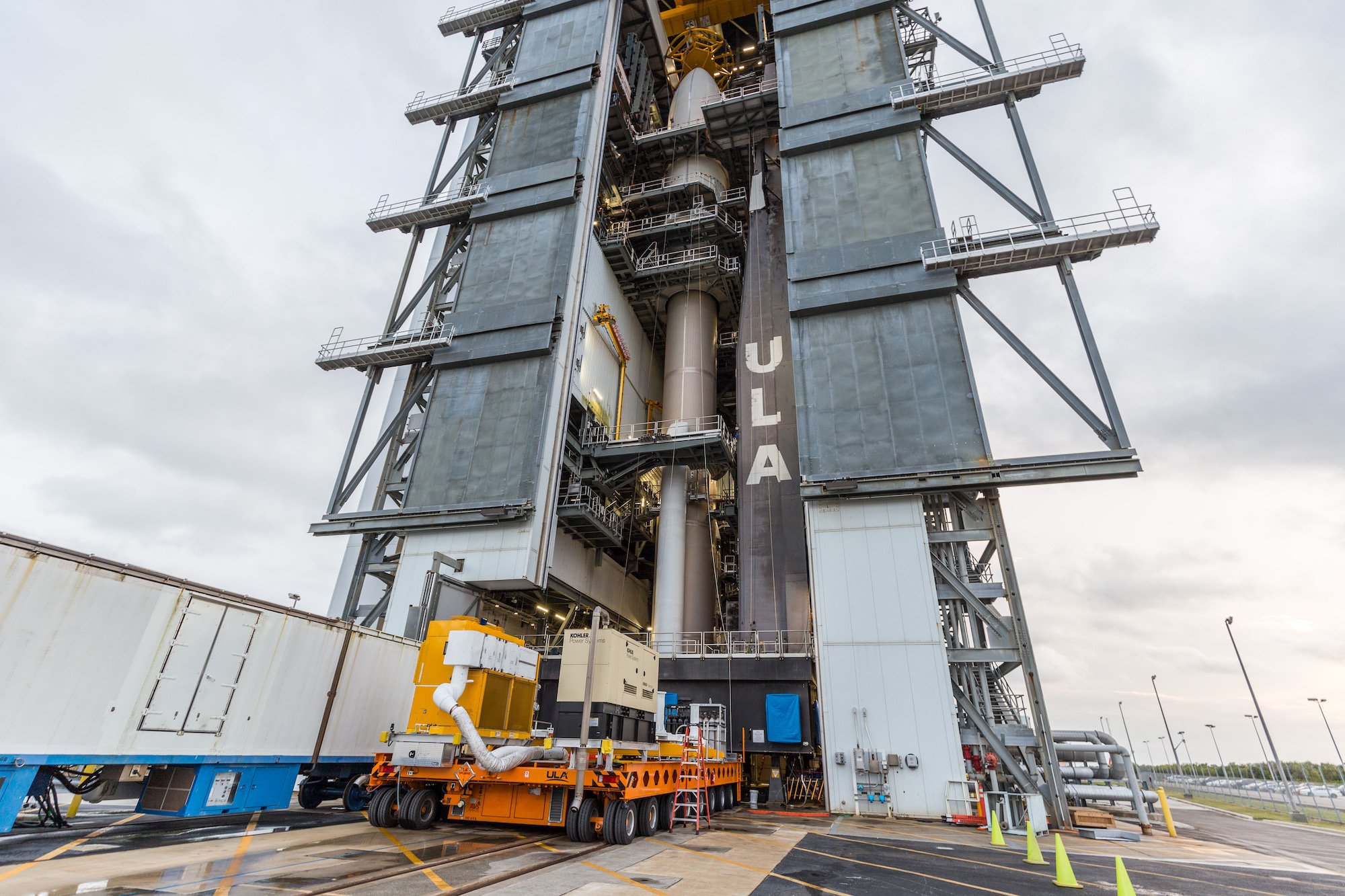 The GSSAP spacecraft, built by Northrop Grumman, greatly improve our ability to rapidly detect, warn, characterize, and attribute disturbances to space systems in the geosynchronous environment, and enable spaceflight safety to assist in avoiding satellite collisions.

From their vantage point, the GSSAP satellites have clear and unobstructed viewing of objects in space without the interruption from weather or the atmospheric distortion that can limit ground-based observations. This allows for more accurate tracking and characterization of human-made orbiting objects.
GSSAP supports U.S. Strategic Command space surveillance operations as a dedicated Space Surveillance Network sensor. The GSSAP spacecraft also have the capability to perform Rendezvous and Proximity Operations (RPO). RPO allows for the space vehicle to maneuver near a resident space object of interest, enabling characterization for anomaly resolution and enhanced surveillance, while maintaining flight safety.

Launch of the USSF-8 mission marks the 148th flight for ULA and our 93rd in service to national security. This mission also furthers the long-standing relationship between ULA and the Space Systems Command (SSC), headquartered in Los Angeles, Calif. SSC is responsible for launch operations, on-orbit checkout, developmental testing, sustainment and maintenance of military satellite constellations and other Department of Defense space systems.

Learn more about the Atlas V USSF-8 launch
See more photos in our USSF-8 album