Signaling a major milestone in the countdown to Vulcan Centaur, the newly assembled launch platform for our next-generation rocket made its first trek to the launch pad today to undergo ground system testing.

The rollout saw the Vulcan Launch Platform (VLP) emerge from the Spaceflight Processing Operations Center (SPOC) at Cape Canaveral Space Force Station and travel along 2.7 miles (4.3 km) of rail tracks to reach the pad at Space Launch Complex (SLC)-41.

VLP weighs a hefty 1.3 million pounds (589,670 kg) and stands 183 feet (56 meters) tall. It will support the Vulcan Centaur as the stages and payload are stacked at the Vertical Integration Facility (VIF) and then carry the rocket to the pad for fueling and launch.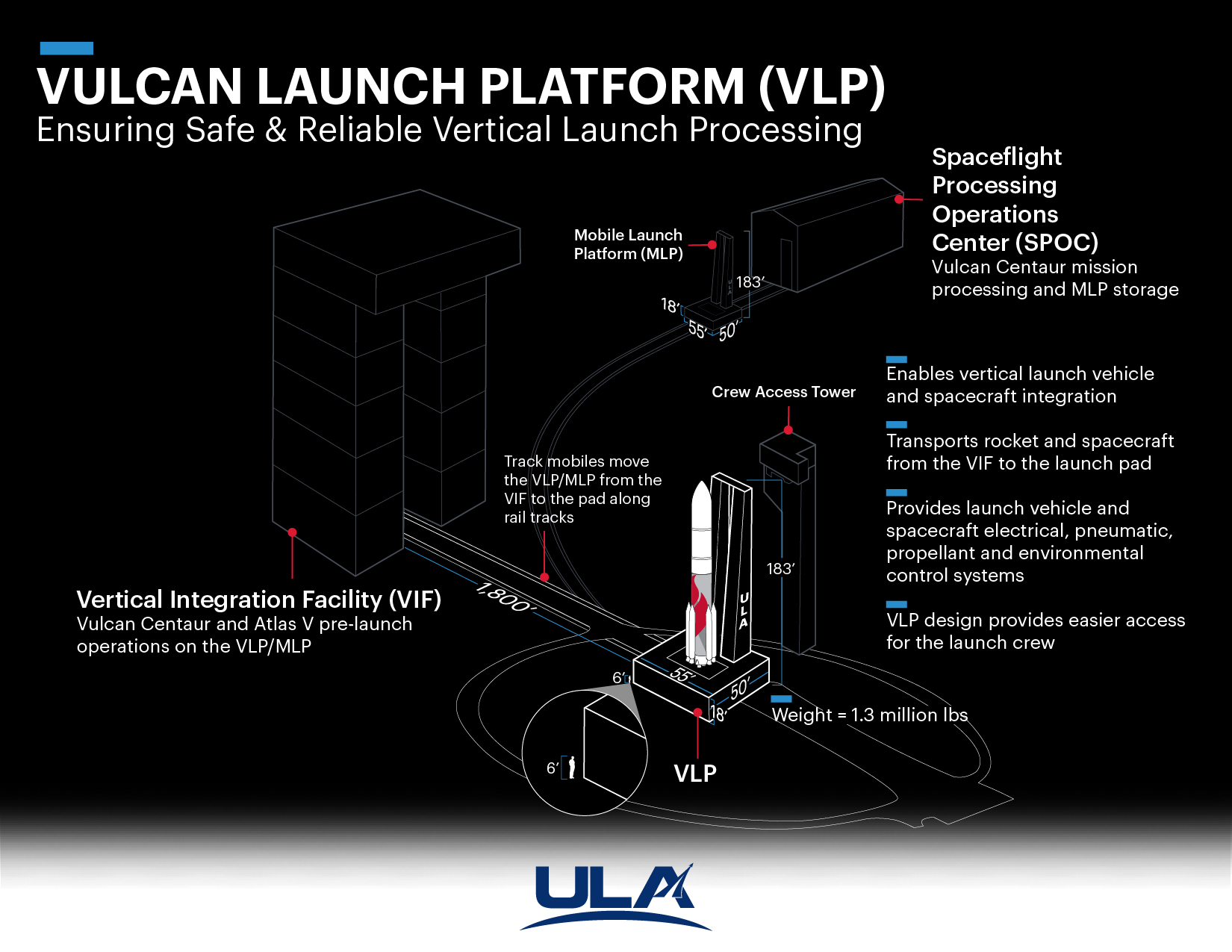 The platform was constructed last year in the SPOC, and the intervening months were spent outfitting the structure with command and data cabling, internal plumbing for propellants, pressurants and purges, and hardware that will interface with future Vulcan Centaur rockets.

Although it may look nearly identical to the Mobile Launch Platform (MLP) used by the Atlas V rocket, the VLP was built specifically to accommodate Vulcan Centaur's much larger diameter and its different fuel. The Atlas V first stage is 12.5 feet (3.8 m) in diameter and consumes RP-1 kerosene, while Vulcan Centaur is 17.7 feet (5.4 m) wide and burns liquefied natural gas (LNG).

The two platforms will share the VIF and launch pad for Atlas V and Vulcan Centaur missions. Whichever platform is not in use at the time will be stored in the SPOC.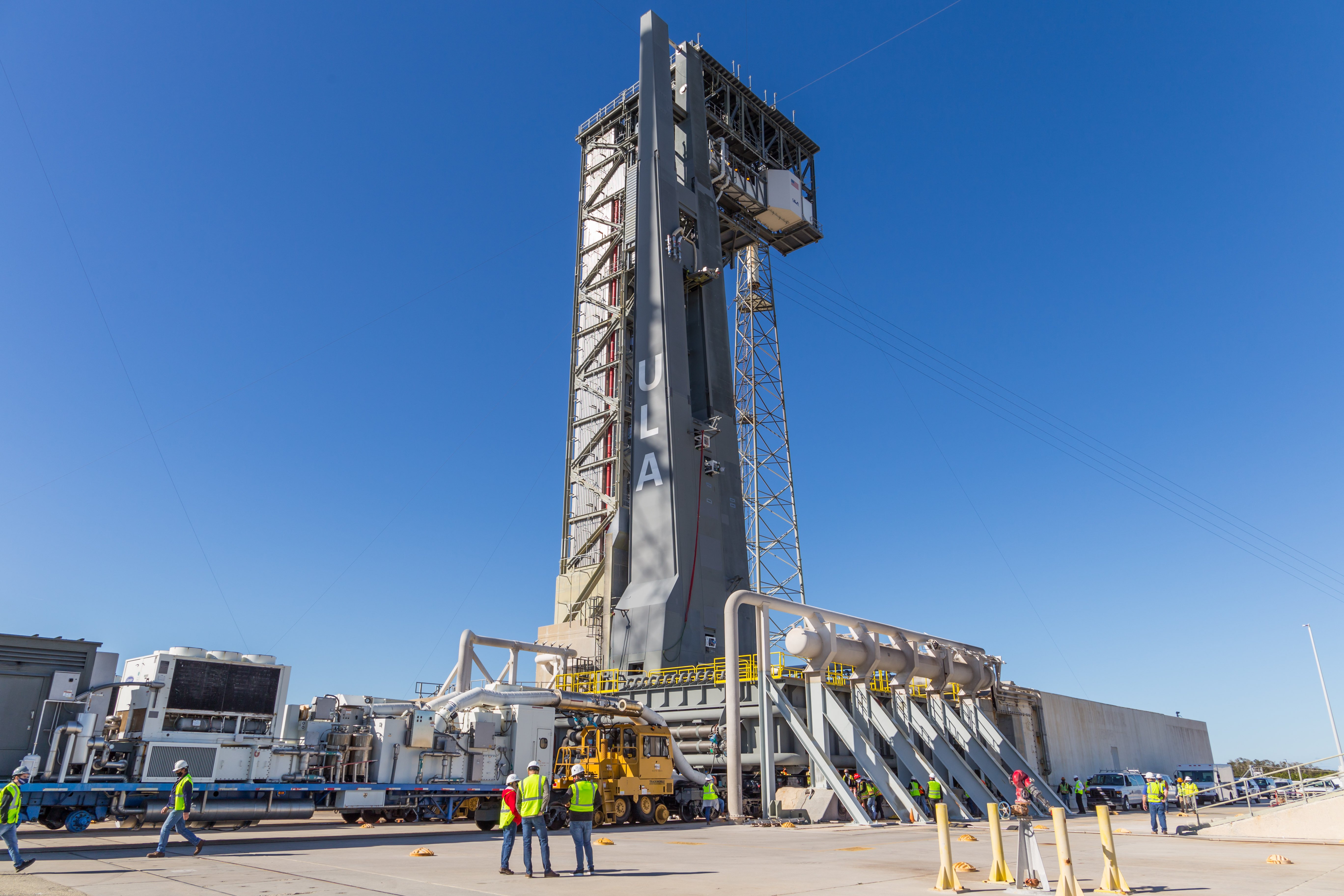 Today's rollout utilized the same undercarriage railcars and trackmobiles that are used for Atlas V. The transport system hydraulically lifted the VLP from its SPOC piers, pushed the VLP all the way to the pad and then lowered the structure onto the piers there. That accomplished the key alignment and fit check objectives.

The convoy was led by the Vulcan-specific box cars that will contain rocket and payload support electronics. Bringing up the rear were portable environmental control system (PECS) trailers that provides conditioned air to rockets and payloads during rollouts. The trailers serve that purpose for Atlas V and will also be needed to support Vulcan Centaur.

While VLP is on the pad, technicians will test the functionality of the new platform and its compatibility with pad systems, including ground support equipment for electrical, pneumatic and propellant systems, as well as commanding and environmental control.

In preparation for Vulcan Centaur's inaugural launch, a pathfinder rocket will use VLP for fueling tests at the pad later this year. The first flight article Vulcan will then take its place aboard the VLP to launch Astrobotic's Peregrine commercial lunar lander to the moon.