Completing the next phase of testing in preparation for the inaugural Vulcan rocket flight, the United Launch Alliance (ULA) team accomplished tanking demonstrations at Cape Canaveral Space Force Station, Florida.

The pathfinder tests filled the Vulcan first stage and Centaur V upper stage with cryogenic propellant on separate days to validate performance of the stages, Vulcan Launch Platform (VLP), Space Launch Complex-41 facilities and ground support systems.

The tests, which also verified countdown steps, procedures and timelines, were successfully performed March 10 on the Vulcan booster stage and March 16 on Centaur V.

For both tests, the "Preps and Tanking Team" shift of launch console operators initiated the countdown to power up the rocket, perform testing and complete final configurations for cryogenic propellant loading.

During the planned countdown hold, the launch pad was verified clear of all personnel and the authorization was given to proceed into tanking of the rocket.

The transfer lines at the pad and the flight hardware underwent chill down procedures to thermally condition equipment against the harsh temperature shock of the propellants. Once that was achieved, the cryogenics began flowing into the rocket. The Vulcan booster uses Liquefied Natural Gas (LNG) and liquid oxygen; Centaur V is powered by liquid hydrogen and liquid oxygen.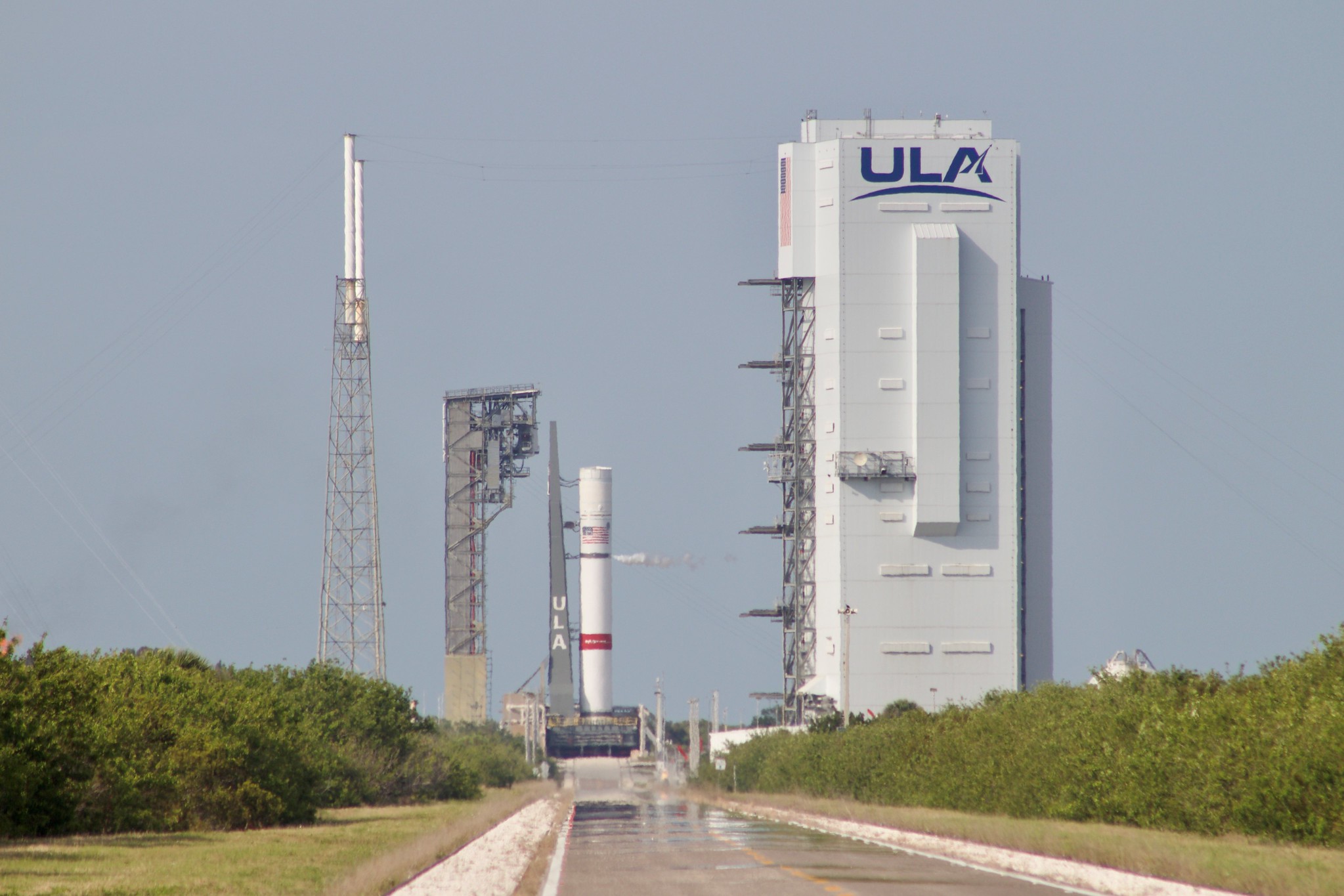 A shift change in the control room saw the "Detanking and Securing Team" take over to drain the propellants back into the pad storage tanks, safe the rocket and power it down.

Engineers will review the tanking test data collected and information gained in test objectives aimed at characterizing performance of hardware and confirming analytical predictions.

With the tanking tests now accomplished, the Vulcan Launch Platform will disengage from the pad systems for transport of the Vulcan rocket to the Vertical Integration Facility (VIF).

The next step in the countdown to the inaugural launch includes conducting a Wet Dress Rehearsal (WDR) to practice the day-of-launch activities and then performing a Flight Readiness Firing (FRF) to complete the full Terminal Countdown sequence, ignite the engines and demonstrate a hot-fire abort recycle and safing.
For more information, visit the Countdown to Vulcan page
See more photos in our Vulcan Cert-1 album