The first Atlas V rocket to launch astronauts into space emerged from the United Launch Alliance factory today, rolling into a giant cargo ship for transport to Cape Canaveral.

ULA built the Atlas V at the sprawling 1.6-million-square-foot manufacturing facility in Decatur, Alabama, taking raw materials and turning them into a rocket to launch the first crew of Boeing's CST-100 Starliner spacecraft.

After speeches celebrating the milestone by Alabama elected officials and ULA and Boeing dignitaries in attendance, ULA workers moved the Atlas V booster stage and Centaur upper stage down the road for loading into the Mariner vessel docked nearby.

The 312-foot-long ship is purpose-built to navigate both shallow waters of rivers and ocean travel to reach ULA's launch sites. It has been making the trek from Decatur to Cape Canaveral since 2001.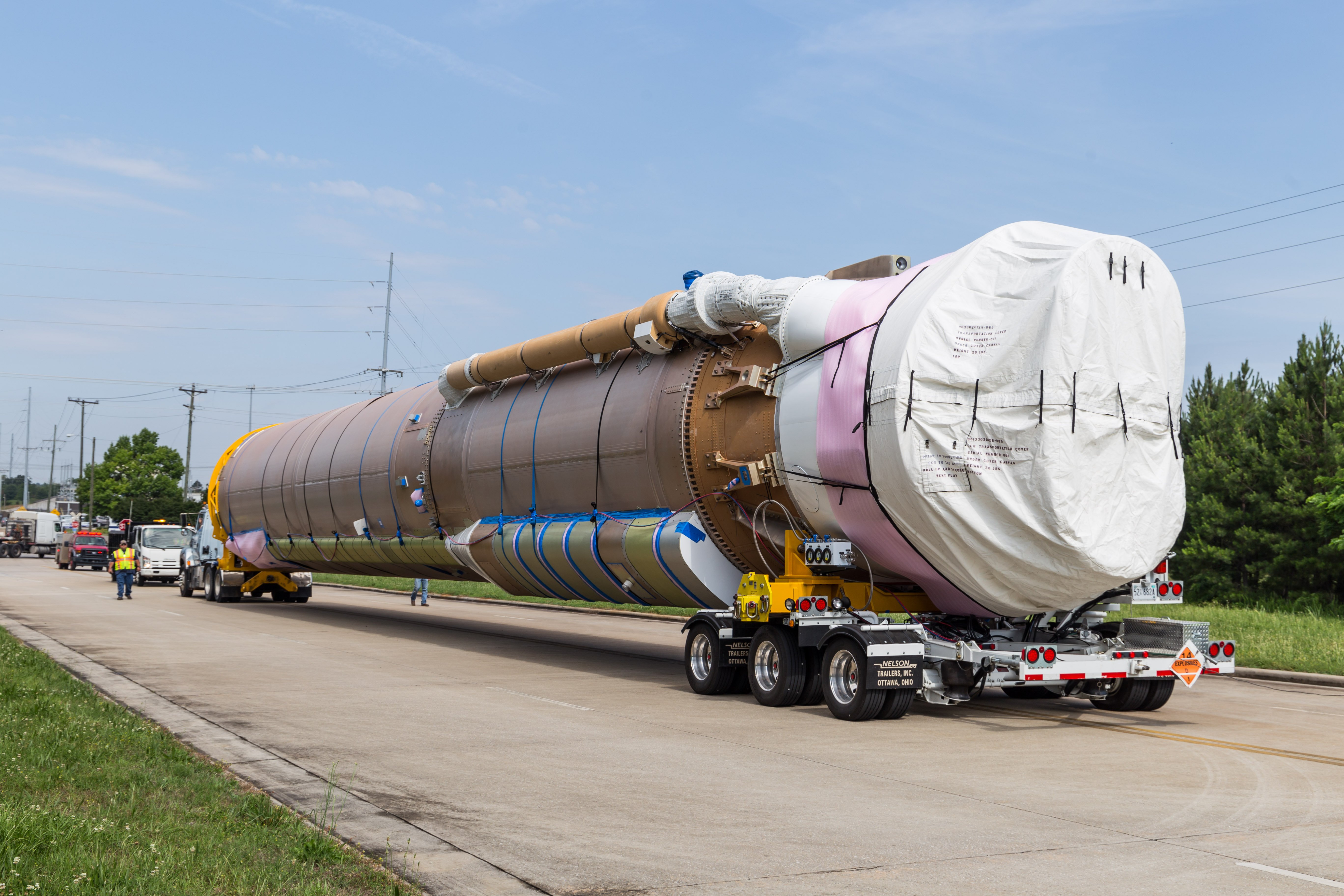 This rocket, known as AV-082, will launch Starliner on the Crew Flight Test (CFT) to the International Space Station part of NASA's Commercial Crew Program. CFT will follow the maiden voyage of Starliner, the uncrewed Orbital Flight Test (OFT) targeted for August.

Aboard will be Boeing astronaut Chris Ferguson, a three-time space shuttle astronaut and commander of space shuttle Atlantis on the final shuttle mission; NASA astronaut Mike Fincke, a veteran of three spaceflights, including two long-duration stays on the International Space Station, and NASA astronaut Nicole Mann, a spaceflight rookie making her first trip into space.

Once at Cape Canaveral Air Force Station in Florida, the Atlas V will begin integrated operations and processing for the CFT launch.