The United Launch Alliance (ULA) Atlas V rocket that will launch the GOES-T weather observatory for NASA's Launch Services Program in 2022 has arrived at Cape Canaveral from the factory aboard the R/S RocketShip.

The Atlas V booster stage and Centaur upper stage left the ULA manufacturing facility in Decatur, Ala., on Nov. 7 inside the custom-built rocket transportation vessel. The ship reached Port Canaveral yesterday.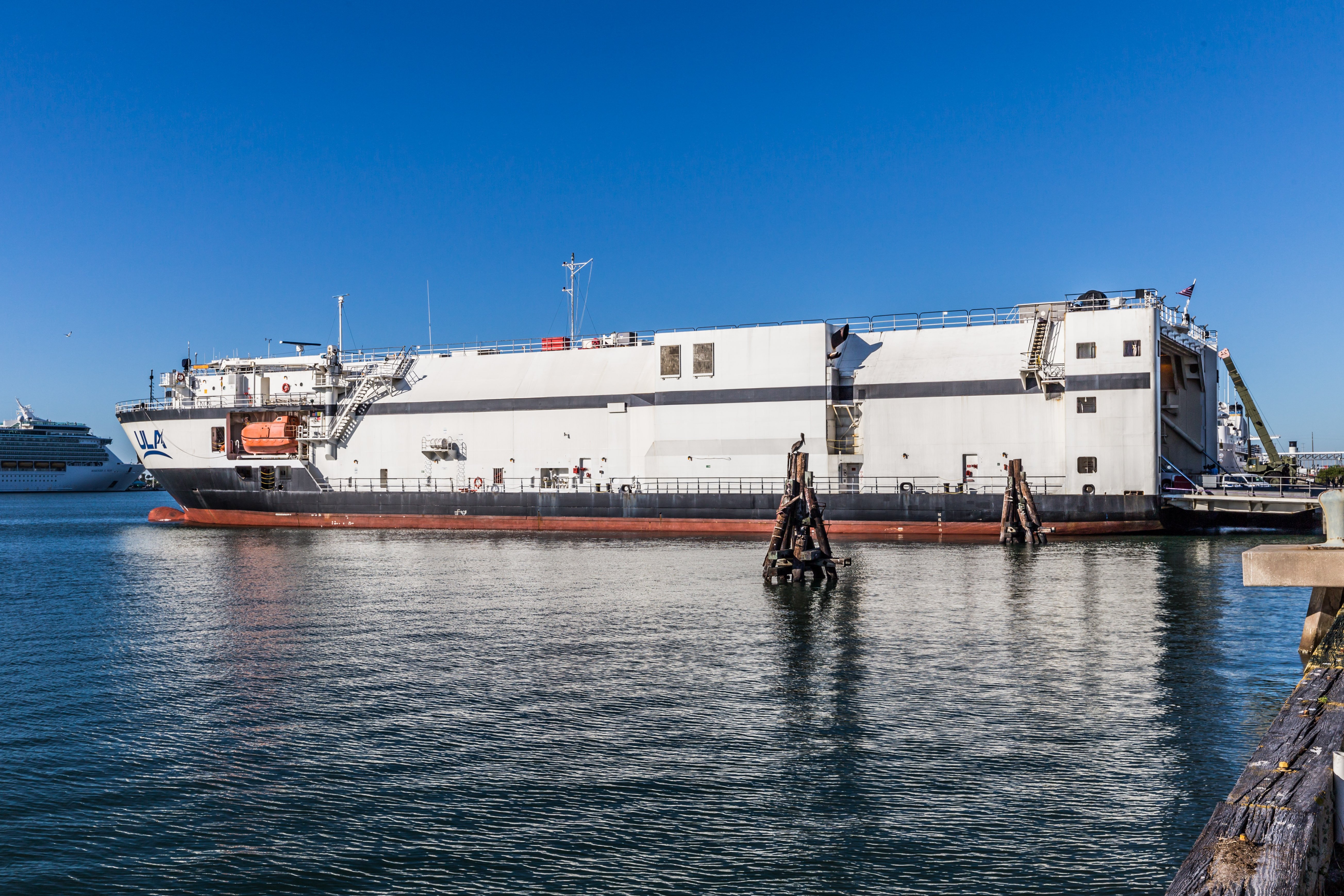 This morning, technicians boarded the vessel and went to work releasing the restraints that kept the flight hardware secure inside RocketShip's cargo hold during the trip. Centaur emerged from the ship first, followed by the Atlas booster stage. Both stages were taken to the high bay at ULA's Atlas Spaceflight Operations Center (ASOC) facility.

The Atlas V 541 rocket, designated as AV-095, will launch the third in the latest series of advanced weather satellites for NASA and NOAA. The Geostationary Operational Environmental Satellite (GOES)-T will be renamed GOES-18 once it reaches geostationary orbit more than 22,000 miles above Earth. The new satellite will serve as GOES West and work in tandem with GOES-16, which operates in the GOES East position.