The United Launch Alliance (ULA) Atlas V rocket destined to make history by launching Boeing's CST-100 Starliner spacecraft with three NASA astronauts to the International Space Station for the Crew Flight Test (CFT) mission has arrived at Cape Canaveral, Fla. aboard the R/S RocketShip.
The rocket-delivery vessel transported the Atlas V first stage and the Dual Engine Centaur upper stage from ULA's sprawling 1.6-million-square-foot manufacturing facility in Decatur, Ala. to Cape Canaveral Space Force Station, Fla. RocketShip set sail on June 14, arrived June 20 and was unloaded this morning.
The 312-foot-long ship is purpose-built to navigate both shallow waters of rivers and open ocean travel to reach ULA's launch sites. It has been making the trek from Decatur to Cape Canaveral since 2001.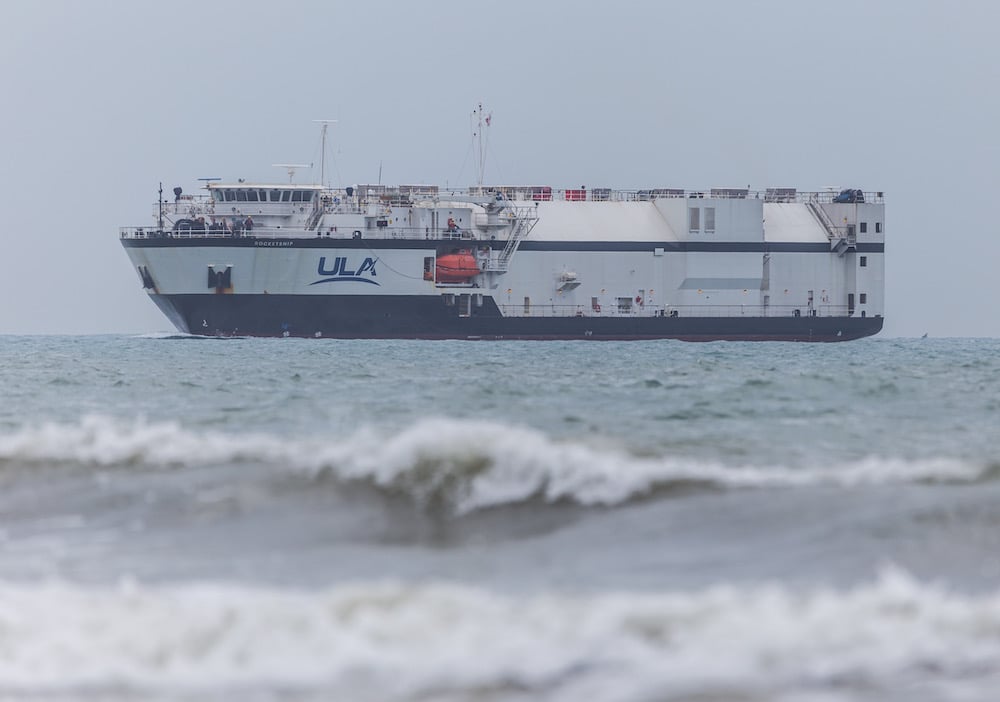 Now at the Cape, the Atlas V will undergo receiving checks at the Atlas Spaceflight Operations Center (ASOC) and await the start of operations to prepare for flight.

This rocket, known as AV-085, will write a new chapter in human spaceflight by launching the first crewed Boeing CST-100 Starliner spacecraft for NASA's Commercial Crew Program.
Starliner commander Barry "Butch" Wilmore will be joined by fellow NASA astronauts Mike Fincke and Nicole Mann to fully demonstrate the ability of the Atlas V and CST-100 system to safely carry astronauts. The crewmates are working closely with Boeing to develop the new spacecraft systems, which will provide roundtrip crew transportation services to the space station.

Wilmore, a Navy captain born in Mt. Juliet, Tenn., flew as pilot of space shuttle Atlantis' STS-129 mission in 2009 that delivered two external platforms of spare parts to the space station and later completed a 167-day long-duration Expedition mission aboard the station in 2014-2015 by launching and landing in a Russian Soyuz spacecraft. He has master's degrees in electrical engineering from Tennessee Technological University and aviation systems from the University of Tennessee, and has accumulated 8,000 flight hours and 663 carrier landings, all in tactical jet aircraft.

Fincke, a native of Pittsburgh, Pa., is a retired Air Force colonel with master's degrees in aeronautics and astronautics from Stanford and planetary geology from the University of Houston. In the Air Force, he was a test engineer and amassed over 1,900 flight hours in more than 30 different aircraft. He was the science officer for Expedition 9 in 2004 on the space station, commander of Expedition 18 in 2008-2009 and a spacewalker on STS-134, the next-to-last shuttle flight, in 2011. Col. Fincke has logged more than a year in orbit and nine spacewalks.

Mann, born in Petaluma, Calif, is a lieutenant colonel in the Marine Corps and a Naval Aviator with 47 combat missions to her credit in Iraq and Afghanistan for Operations Iraqi Freedom and Enduring Freedom. She also earned a master's degree in mechanical engineering with a specialty in fluid mechanics from Stanford. CFT is her first spaceflight.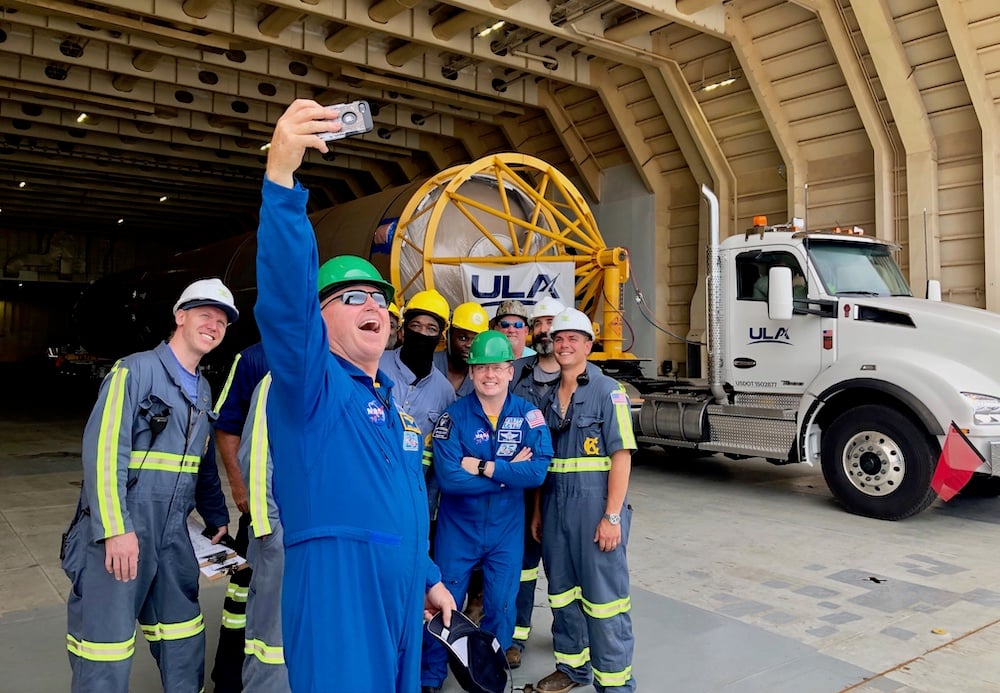 CFT will be the third launch of Starliner, following the two uncrewed Orbital Flight Test (OFT)-1 in December 2019 and OFT-2 planned for this summer. The rocket for OFT-2, tail number AV-082, was delivered from the factory to the Cape in 2019.

Atlas rockets safely launched four human spaceflights in NASA's Project Mercury between 1962 and 1963, including the historic voyage of John Glenn to become the first American to orbit the Earth. The legacy of Mercury-Atlas is the foundation for the Atlas V rocket to launch astronauts on Starliner.
See more pictures in the CFT Flickr album.