The United States is going back to Mars, and the powerful Atlas V rocket that will launch NASA's Perseverance rover to the red planet has been assembled for liftoff on July 20.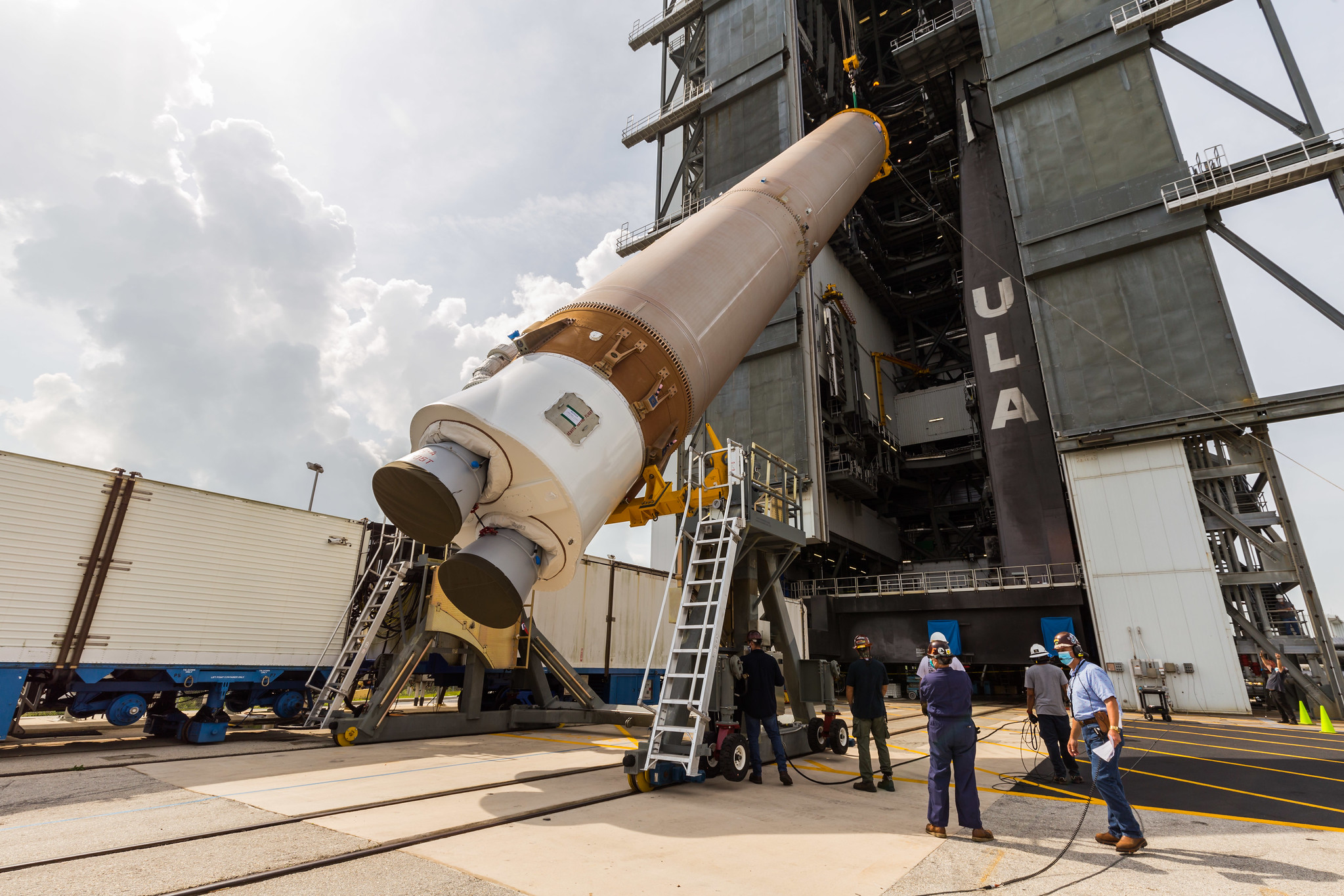 Operations at the Vertical Integration Facility (VIF) to stack the rocket began May 28 when the first stage was raised upright and placed aboard the Mobile Launch Platform, completing the Launch Vehicle on Stand (LVOS) day milestone.

Next, the four solid rocket boosters were attached to the stage. Then, the pre-assembled interstage, Centaur upper stage and lower halves of the payload fairing were hoisted into place as a single element June 10 to finalize initial build up of the Atlas V.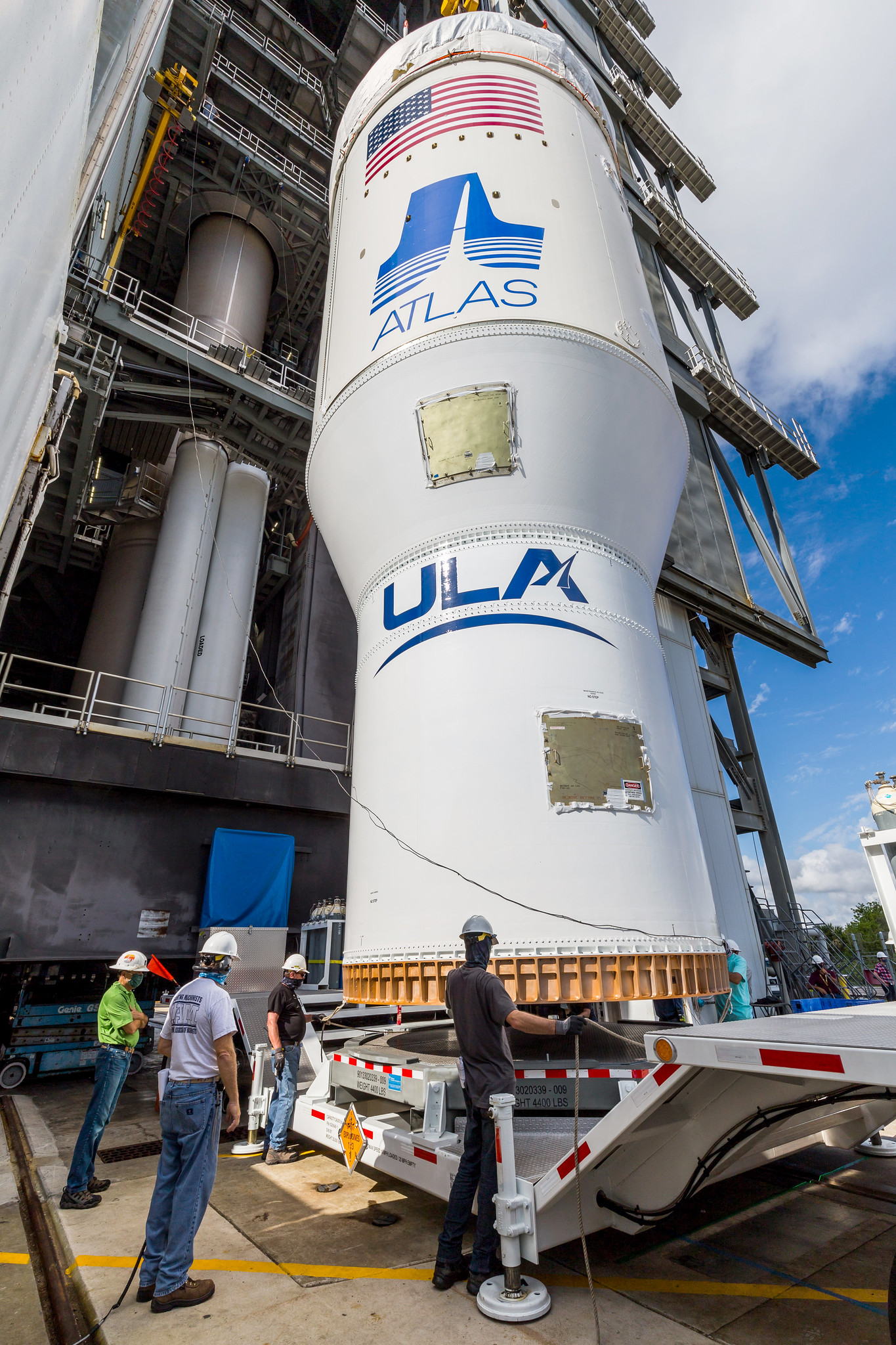 Over the next few weeks, pre-launch testing of the rocket will be performed to check the avionics, flight controls and subsystems. Ground crews will move the rocket from the VIF to Space Launch Complex-41 for a Wet Dress Rehearsal (WDR), which is a full countdown and fueling exercise meant to uncover any issues that need corrected before the actual launch day.

After the WDR is finished, Atlas V will be returned to the VIF for attachment of the Mars 2020 payload featuring the Perseverance rover. The combined rocket and spacecraft will stand 60 meters (197 feet) tall and weigh 530,771 kg (1,170,150 pounds) at liftoff.

Launch will occur during the nearly-month-long planetary alignment window to send the spacecraft from Earth to Mars.

This will be ULA's 140th flight since the company was formed and our 35th mission for NASA's Launch Services Program. Perseverance will be the fifth spacecraft that Atlas V has launched to Mars.

ULA and our heritage rockets have built a legacy of launching every U.S. mission to the red planet since the early 1960s, beginning with the early probes that flew past the planet and beamed back humanity's first up-close glimpse of Mars, to orbiters, landers and sophisticated rovers to investigate the terrain.

Mars 2020 will use the Perseverance rover to explore an ancient river delta in Jezero Crater to study the planet's habitability, seek signs of past microbial life, collect and store samples of selected rock and soil and prepare for future human missions.

It will also deploy the Ingenuity helicopter, a technology demonstration to prove that powered flight can be achieved at Mars.

See our Flickr album for more photos of the Atlas V rocket being readied for Mars 2020!