United Launch Alliance's next triple-core Delta IV Heavy, America's workhorse heavy-lift rocket for national security space missions, is standing tall on its Cape Canaveral launch pad.

The 170-foot-long rocket was rolled from the Horizontal Integration Facility (HIF) to Space Launch Complex-37 on Thursday, Nov. 14, riding a 36-wheel, diesel-powered transporter down the road and up the ramp to the launch pad.

The Fixed Pad Erector raised the vehicle upright this morning to complete the Launch Vehicle on Stand (LVOS) milestone for Delta IV Heavy to conduct the NROL-44 mission next year for the National Reconnaissance Office.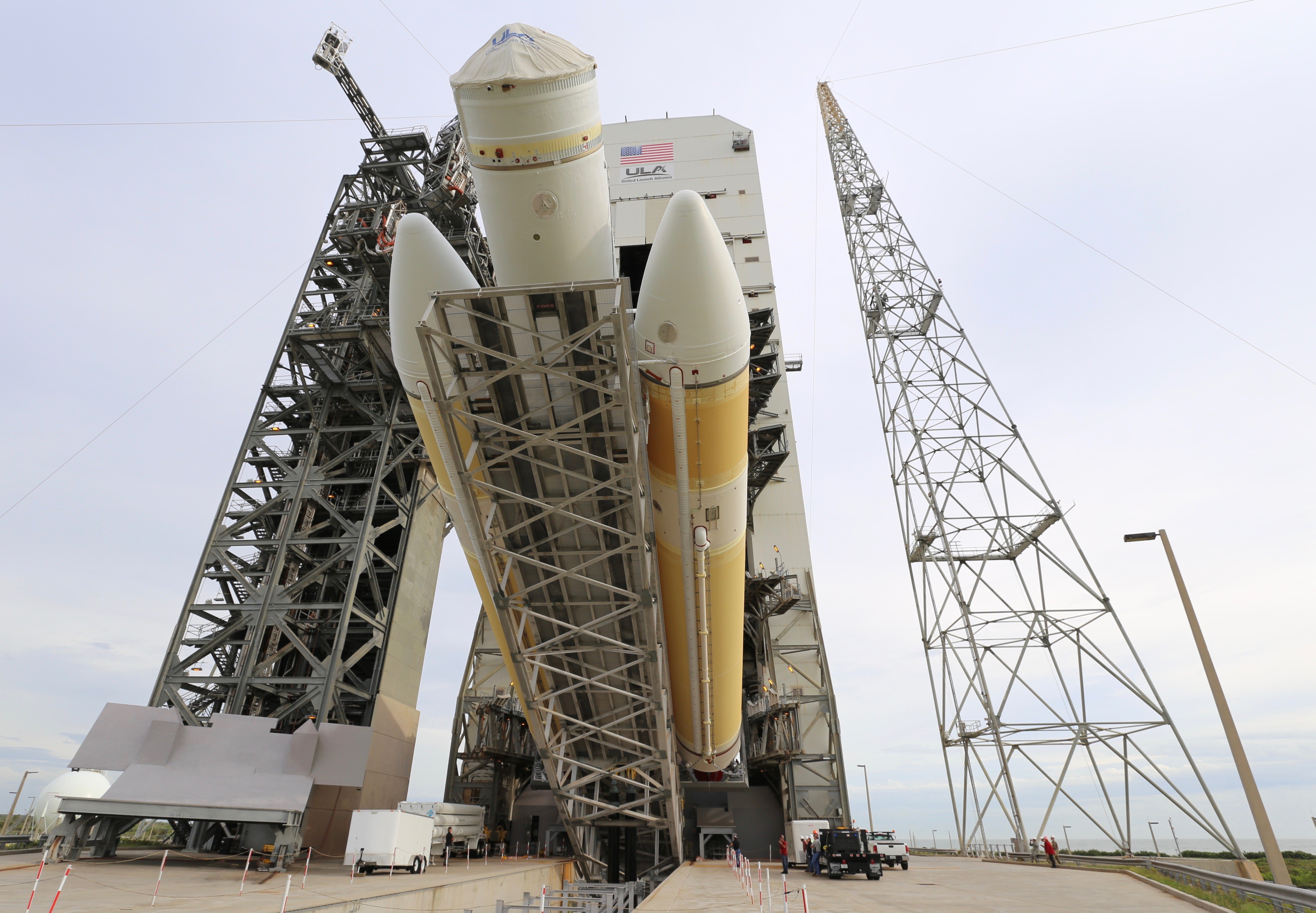 The three common booster cores and the upper stage recently were assembled at the HIF. The port and starboard boosters were connected to the center core, then the Delta Cryogenic Second Stage was attached to the interstage on the forward end of the center booster.

Also completed in the HIF was attachment of the Launch Mate Unit (LMU), which serves as the structural base that the rocket stands atop on the pad's launch table. The LMU contains the 12 holddown bolts that fire to release the 1.6-million-pound rocket at liftoff.

L44lvosSystem testing is planned over the next month. The team will resume preps for launch later in 2020, including vertically integrating the payload onto the rocket at the pad to produce a 235-foot-tall Delta IV Heavy for flight.

This will be the 12th Delta IV Heavy rocket launch and the 8th for the NRO.

More photos can be seen in our Flickr album!