United Launch Alliance (ULA) engineer Sreyas Krishnan is a propulsion systems specialist who will help certify the Delta IV Heavy rocket to launch the NROL-91 mission for the U.S. National Reconnaissance Office.
"I am one of the booster propulsion tigers for NROL-91. We are Denver-based engineers responsible for certifying that the pneumatic, hydraulic and propellant feed subsystems on each of the three Delta IV first stage boosters are ready for flight," Krishnan said.
"This means we completed reviewing all data from system-level testing, perform final launch-site walkdowns on the vehicle, and helped resolve production issues and anomalies end-to-end, from factory to space. The most exciting part of the job is being on-console for the day of launch and providing real-time technical recommendations."
The Delta IV Heavy rocket is scheduled to launch Sept. 24 from Vandenberg Space Force Base, California. ULA will provide comprehensive live updates on the countdown and flight starting at 5:15 a.m. PDT (8:15 a.m. EDT; 1215 UTC) in our automatically refreshing blog. A webcast of the launch begins 20 minutes before liftoff.
"Every launch trip is memorable in its own way. Working with an amazing team to deliver a payload into orbit makes for too many incredible stories and memories to count," Krishnan said.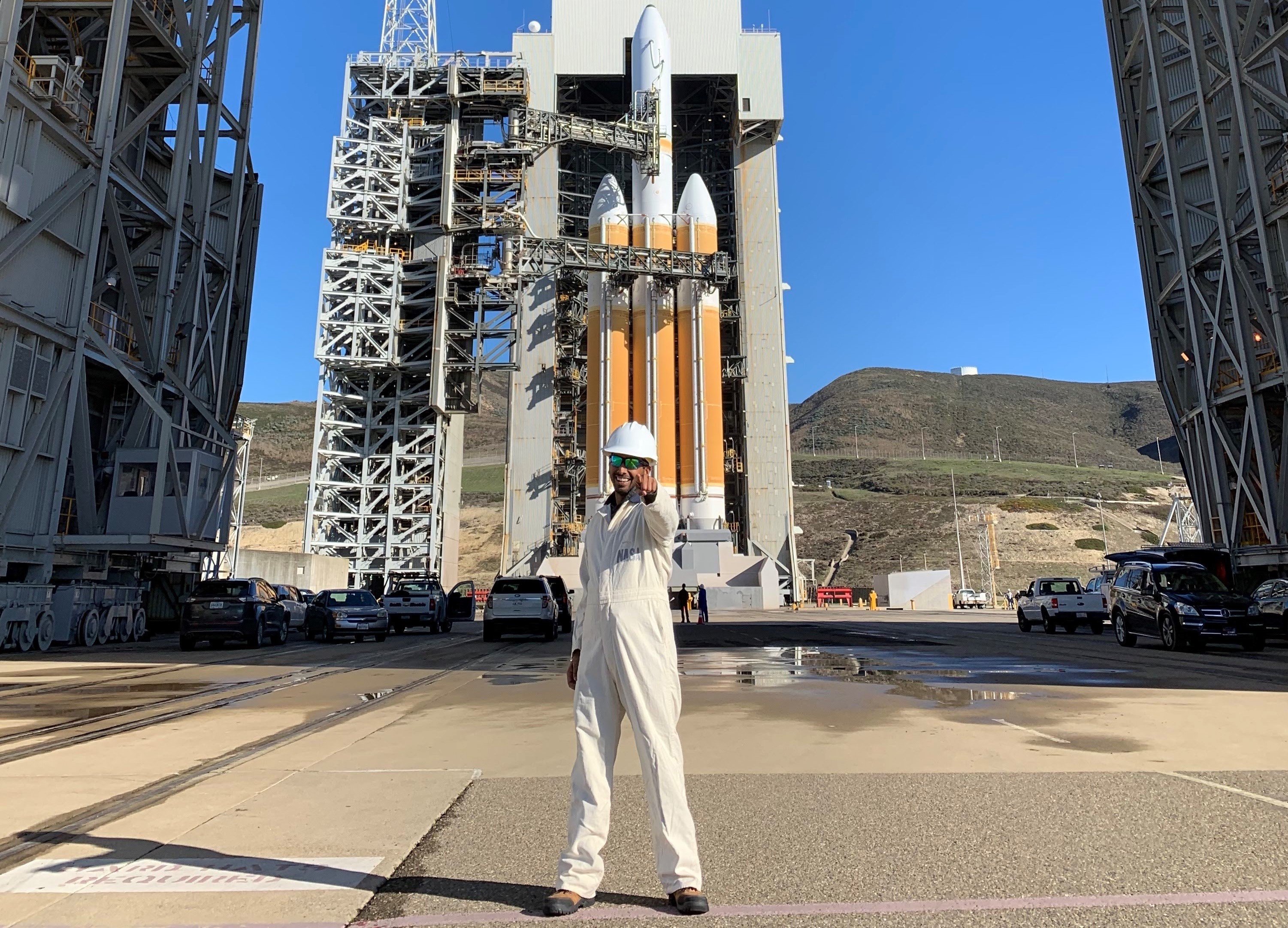 Krishnan joined ULA after graduate school in 2016. He has worked on systems engineering for the Interim Cryogenic Propulsion Stage and on propulsion systems design to support Delta IV launch operations, development and qualification programs for flight-critical components on Vulcan Centaur and as a member of the Tiger Team for Atlas V and Delta IV Booster Propulsion. He also serves as the CertifiedResponsible Engineer (CRE) for all solenoid-operated valves and CRE-delegate responsible engineer for pressure regulators, cryogenic vent valves and metallic storage tanks.
"NROL-91 has been quite a combination of things that I really enjoy: the Delta IV vehicle, Vandenberg and problem-solving. Delta IV engine section walkdowns are a particularly exciting activity. When you enter the first of three engine sections, it's hard not to be overwhelmed by the mess of tubes and valves. Once the initial shock wears off, then it's time to work your way down the checklist and make sure nothing is damaged or out of place. Then, by the time you are done with the third booster, the experience feels routine in the best possible way. I mean, climbing around inside a giant, flying skyscraper doesn't exactly get old," Krishnan said.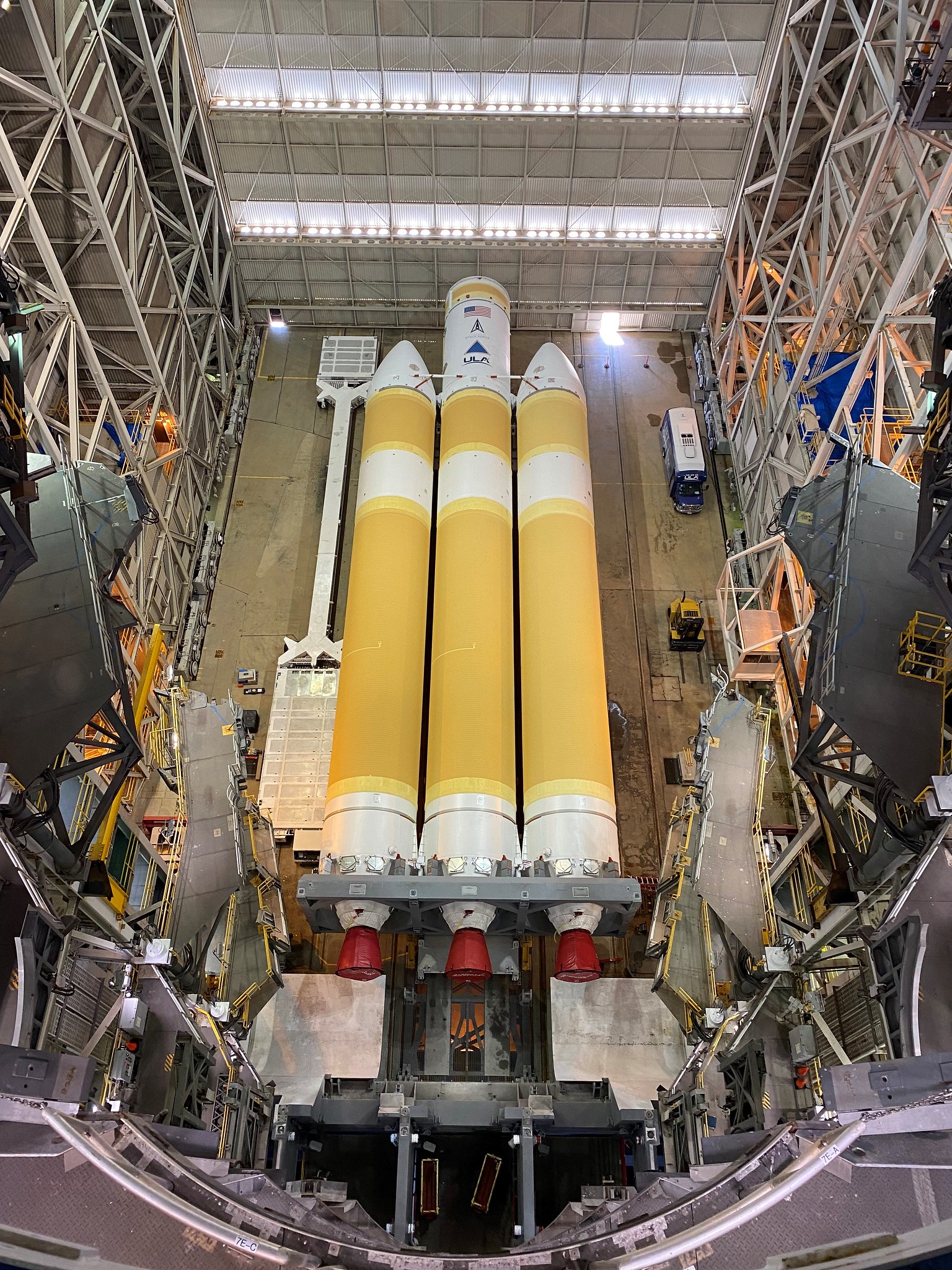 Growing up near Denver, Krishnan earned bachelor's and master's degrees in mechanical engineering from the University of Colorado Boulder. Outside of work, his biggest passion is music production.
"I started writing and producing electronic music when I was 9, so it has always been a part of my life. If I wasn't an engineer, I would have pursued a career in music!"
He also plays right field for a local amateur baseball team and is an avid fan of all Denver sports.
Krishnan's parents immigrated to the U.S. from Chennai, India, and he credits astronaut Kalpana Chawla, the first woman of Indian descent to go to space, as a source of inspiration.
"It was amazing perspective to see a bit of myself in someone else who was accomplishing such great things," Krishnan said.
"When I was younger, I had the opportunity to see the Kepler telescope while it was still at Ball Aerospace in Boulder. That moment was so inspiring because I had never fully grasped the idea that I could help design, develop or operate complex physical systems for my career. Now, I get to live out the very dream that inspired me in a very tangible way. It's incredibly motivating."
Interested in joining the ULA team? Join us in transforming the future of space launch. Visit www.ulalaunch.com/careers.