Less than a week after United Launch Alliance successfully launched its Delta IV Heavy rocket from the U.S. West Coast, a smaller variant of the rocket family has rolled out to the East Coast launch pad for liftoff in March.

The Delta IV Medium+ (5,4) rocket is scheduled for launch from Cape Canaveral Air Force Station on March 13 to deliver the Air Force's tenth Wideband Global SATCOM (WGS-10) military communications satellite into orbit.

The common booster core first stage and the Delta Cryogenic Second Stage arrived in July, 2018 at Cape Canaveral Air Force Station from our factory in Decatur, Alabama, sailing to Florida aboard the Mariner cargo vessel. Technicians then mated the two stages together in the Horizontal Integration Facility (HIF) and completed rigorous testing.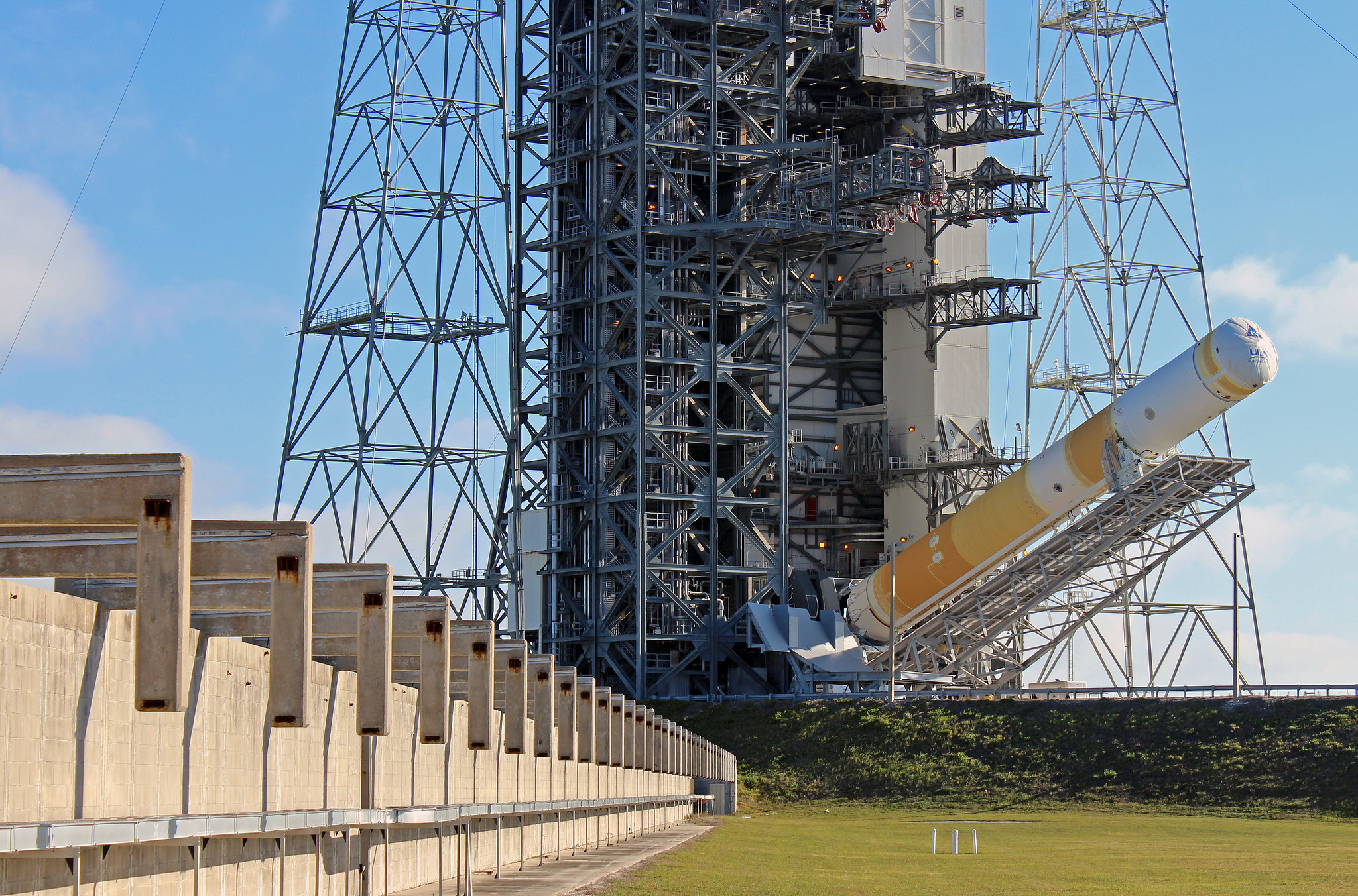 The 170-foot-long rocket was moved from the HIF to Space Launch Complex-37 on Thursday, Jan. 24, riding a 36-wheel, diesel-powered transporter down the road and up the ramp to the launch pad.

After reaching the pad, cradle-like pallets holding the rocket were secured to the Fixed Pad Erector on the pad's surface. Two hydraulic pistons rotated the orange and white rocket vertically onto the pad's launch table on Friday, Jan. 25, achieving the Launch Vehicle on Stand, or LVOS, pre-launch milestone.

Coming up next in the launch campaign, the four solid rocket motors (SRMs) will be attached to the first stage.

This will mark ULA's 133rd mission, our 51st for the Air Force, the 39th Delta IV rocket to launch and the 8th in the Medium+ (5,4) configuration with a five-meter-diameter upper stage and four SRMs.