One of United Launch Alliance's core missions is saving lives, and that's what the next launch of the Atlas V rocket seeks to empower by deploying the most advanced missile detection and early warning satellite.

The fifth Space Based Infrared System Geosynchronous Earth Orbit (SBIRS GEO-5) satellite was hoisted atop the Atlas V this morning at the Vertical Integration Facility adjacent to the Space Launch Complex-41 pad at Cape Canaveral Space Force, Florida.

The combined rocket and payload, standing 194 feet (59 meters) tall, are scheduled for launch May 17 at 1:35 p.m. EDT (1735 UTC) to enhance the global SBIRS constellation of constant surveillance to detect missile threats and provide warnings to the United States and allies.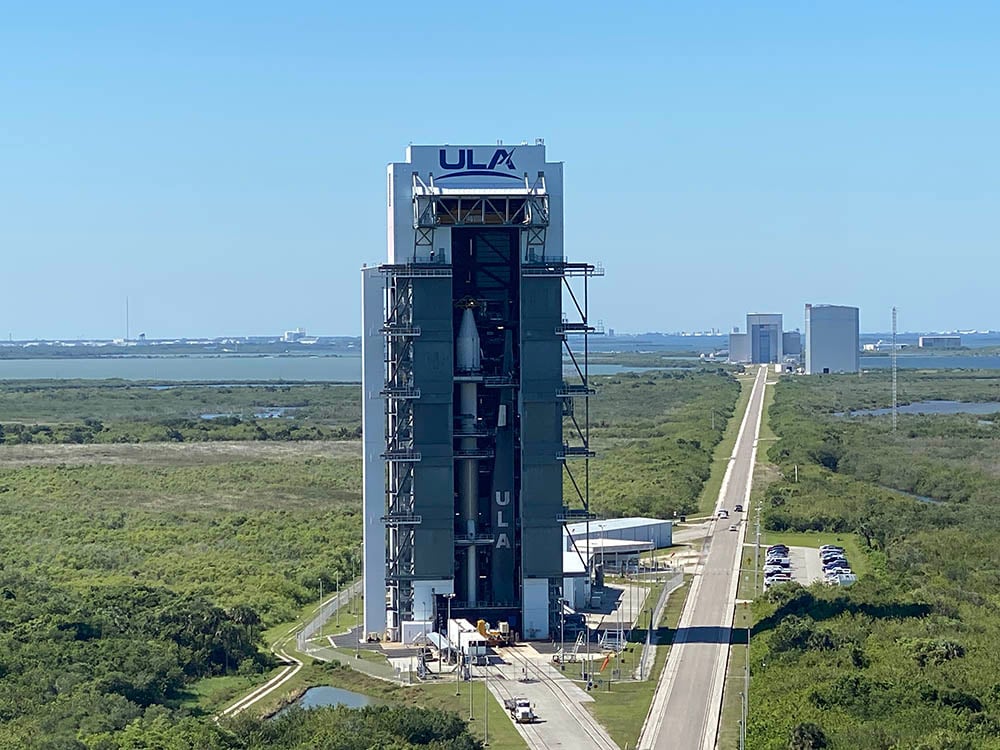 SBIRS GEO-5 is the first military space satellite built on Lockheed Martin's modernized, modular LM 2100™ combat bus.

The SBIRS satellites act as guardians in geosynchronous orbit 22,300 miles (36,000 km) above the Earth, equipped with powerful scanning and staring infrared sensors to spot and track missile launches.

Atlas V rockets successfully launched four SBIRS GEO satellites between 2011 and 2018. The U.S. Space Force competitively awarded Atlas V with contracts to deploy the GEO-5 and GEO-6 satellites to complete the series.

In preparation for the SBIRS GEO-5 launch, the fueled and encapsulated spacecraft was transported to the VIF overnight. Technicians attached the lifting crane and raised the 45-foot-tall (13.7-meter) payload fairing atop the Centaur upper stage for connection.

A complete electrical checkout and simulated launch sequence will be conducted between the rocket and payload systems next week. That will clear the way for final mission readiness reviews and rollout of the Atlas V to the launch pad.
This will be ULA's 144th mission and our 91st dedicated to U.S. national security. It is the 87th Atlas V launch and eighth in the 421 vehicle configuration.