Saturday's Atlas V launch of the United States Space Force-7 (USSF-7) mission exemplifies the American spirit that we can still do great things during difficult times.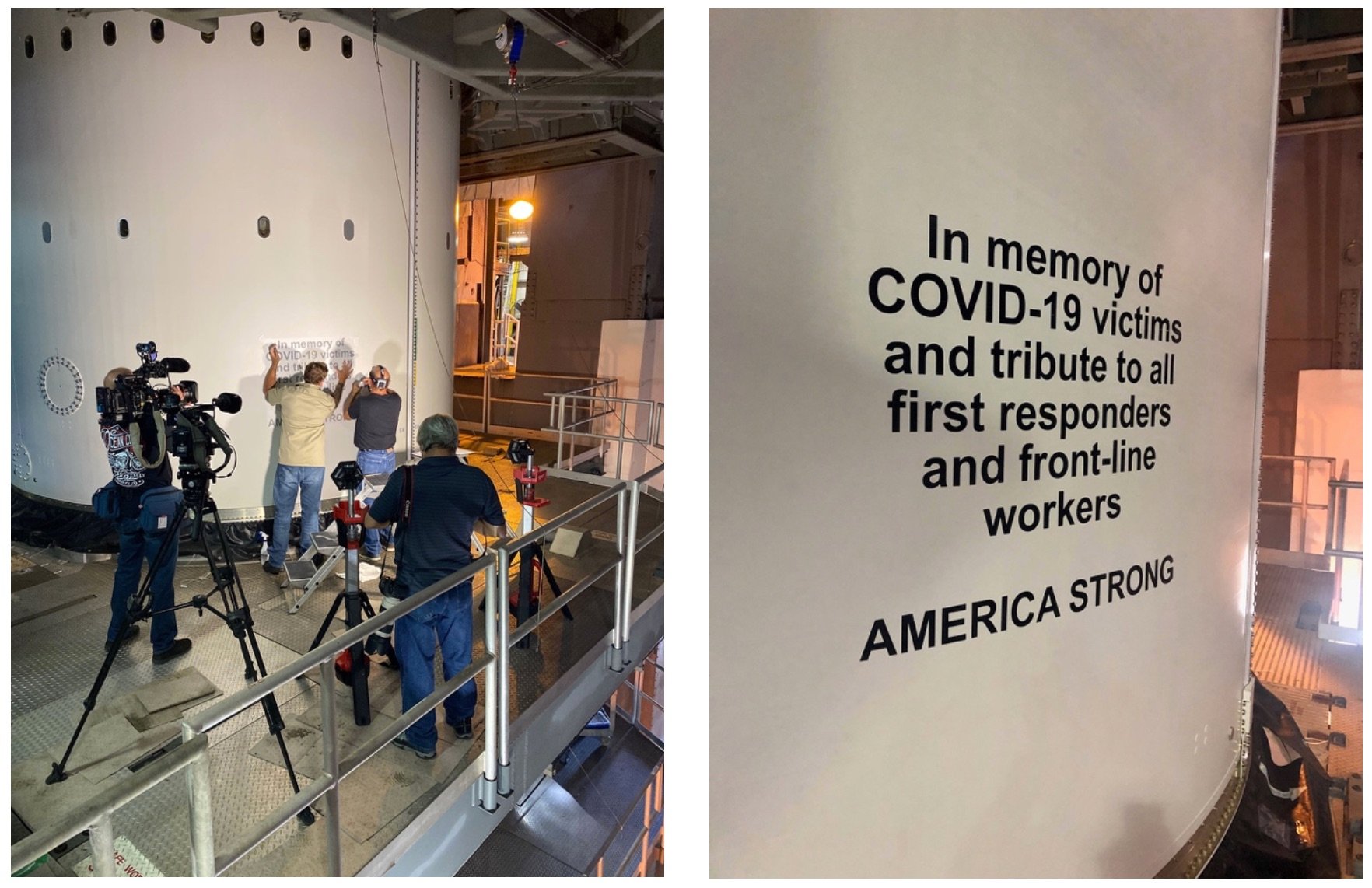 To showcase American resolve and national unity during the ongoing national emergency, United Launch Alliance and the U.S. Air and Space Forces are dedicating the USSF-7 launch to the front-line responders of the pandemic as part of the America Strong salute.

The tribute acknowledges the healthcare workers, first responders, military service members and other essential personnel working selflessly during COVID-19, and honors the victims and all those who have experienced loss during the pandemic.

A written dedication (pictured here) is affixed to the Atlas V rocket and will ride into space.

America Strong began as a show of national solidarity with the Navy Flight Demonstration Squadron, the Blue Angels, and the U.S. Air Force Air Demonstration Squadron, Thunderbirds, conducting a series of multi-city flyovers and culminates with the USSF-7 launch.

ULA will webcast the launch on our website, allowing the public to view the mission from the safety of their homes.

It was deemed mission critical to perform the USSF-7 launch of the X-37B Orbital Test Vehicle at its scheduled time, despite the COVID-19 emergency. Personnel involved in the launch are following health guidelines such as wearing face coverings, adhering to physical distancing while on console and using virtual connections when possible.

ULA's heritage launches have featured national dedications before, including one honoring those lost on Sept. 11, 2001 and one saluting President Ronald Reagan shortly after his death in 2004.