The twin solid rocket boosters (SRBs) for the inaugural flight of the United Launch Alliance (ULA) Vulcan Centaur rocket have arrived at the Cape Canaveral launch site.
The Graphite Epoxy Motor (GEM) 63XL boosters arrived Oct. 16 at the Florida spaceport after being trucked from their Northrop Grumman manufacturing plant in Utah.
Measuring 63 inches (1.6 meters) in diameter and 72 feet (21 meters) in length, each motor is filled with over 100,000 pounds (45,360 kg) of aluminized solid propellant to deliver 463,249 pounds (2.1 mega-Newtons) of thrust at its peak. All GEM 63XL boosters will have fixed nozzles and burn for approximately 85 seconds during launch.
ULA is leveraging proven technology in the Vulcan design by using GEM motors, which have successfully launched more than 1,000 times since 1990 on Atlas and Delta rockets.
GEM 63XL is the latest and most powerful version of the GEM booster family that augments liftoff thrust to give rockets more performance and enables them to carry heavier payloads. The XL variant is longer in length and produces more thrust than the GEM 63 boosters that Atlas V has used successfully since 2020.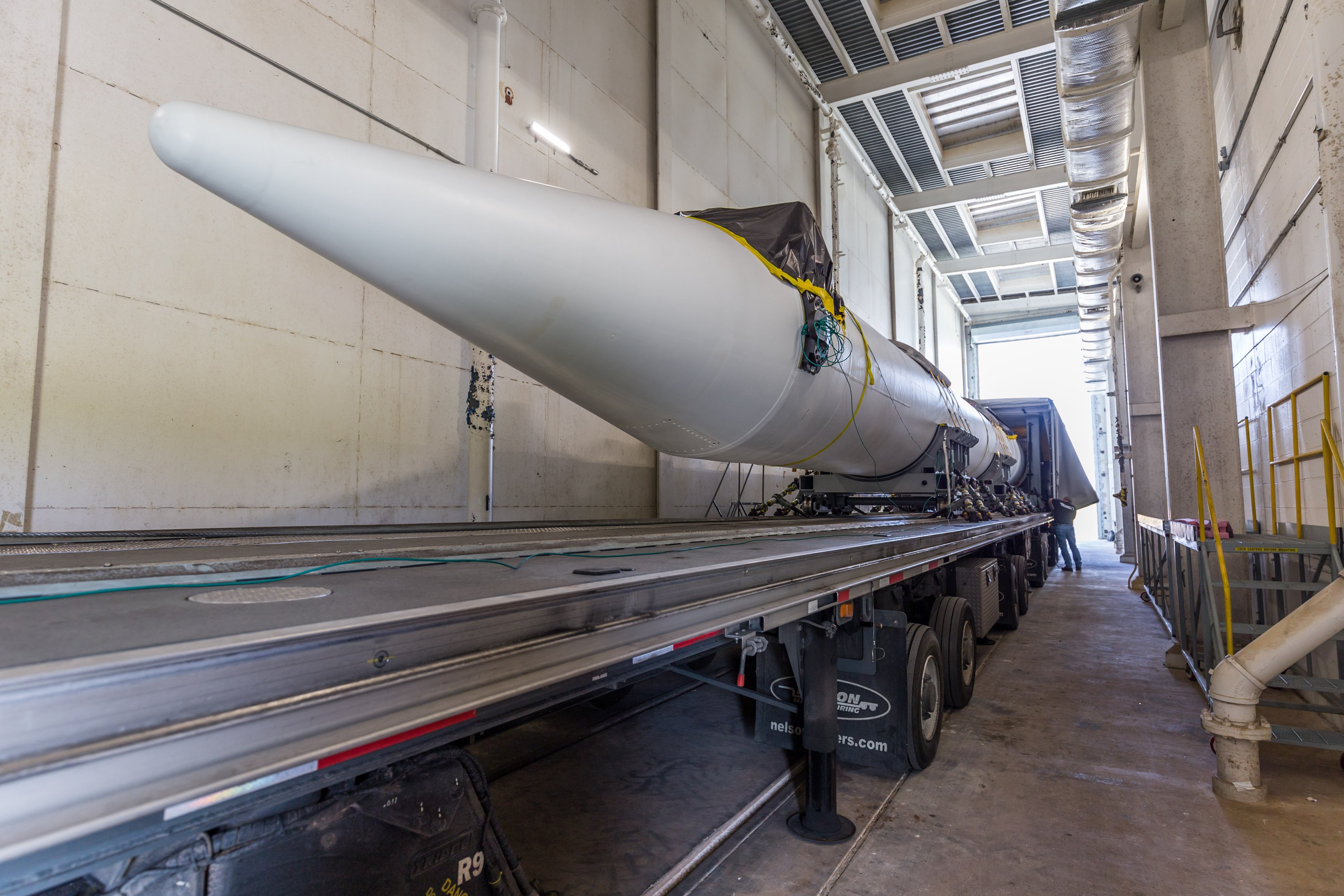 Vulcan can launch in various configurations with either two, four or six boosters, depending on the needs of each mission. The first Vulcan mission will use two SRBs, giving the rocket a total liftoff thrust of two million pounds (8.9 mega-Newtons).
The SRBs will remain secured on their Over the Road Transporters (ORTs) until each booster is brought to the Vertical Integration Facility ((VIF) for hoisting and attachment to the Vulcan first stage during the launch campaign.
Learn more about the Countdown to Vulcan