United Launch Alliance (ULA) and its heritage rockets built the foundation for environmental science and climate research by launching satellites to observe and study our home planet from the unique vantage point of space.
From the humble beginnings of Earth science missions of the 1960s to today's sophisticated spacecraft, Thor, Delta, Atlas and Titan rockets have lifted these payloads to gain new insights into the planet's oceans, atmosphere, land masses, vegetation and polar ice caps.
ULA's engineers, production specialists and launch site technicians, and all of the teammates who came before them, have empowered the climate researchers and scientists to broaden their knowledge into the environmental challenges the planet faces today.
On this Earth Day, let's look back at just some of the missions ULA has delivered into space and the important Earth science launches coming up.
Landsat, the centerpiece of NASA's Earth Science program, began accumulating the longest continuous data record of Earth's surface as seen from space when the first craft was launched by a Delta rocket in 1972. The uninterrupted, unparalleled record of the planet and its changes from urban expansion, deforestation and natural disasters enables scientists to examine for long-term and broad-scale studies and applications.
An Atlas V rocket launched the Landsat Data Continuity Mission (LDCM) in 2013. The next spacecraft, Landsat 9, is scheduled for launch by Atlas V later this year to continue the legacy of Landsat.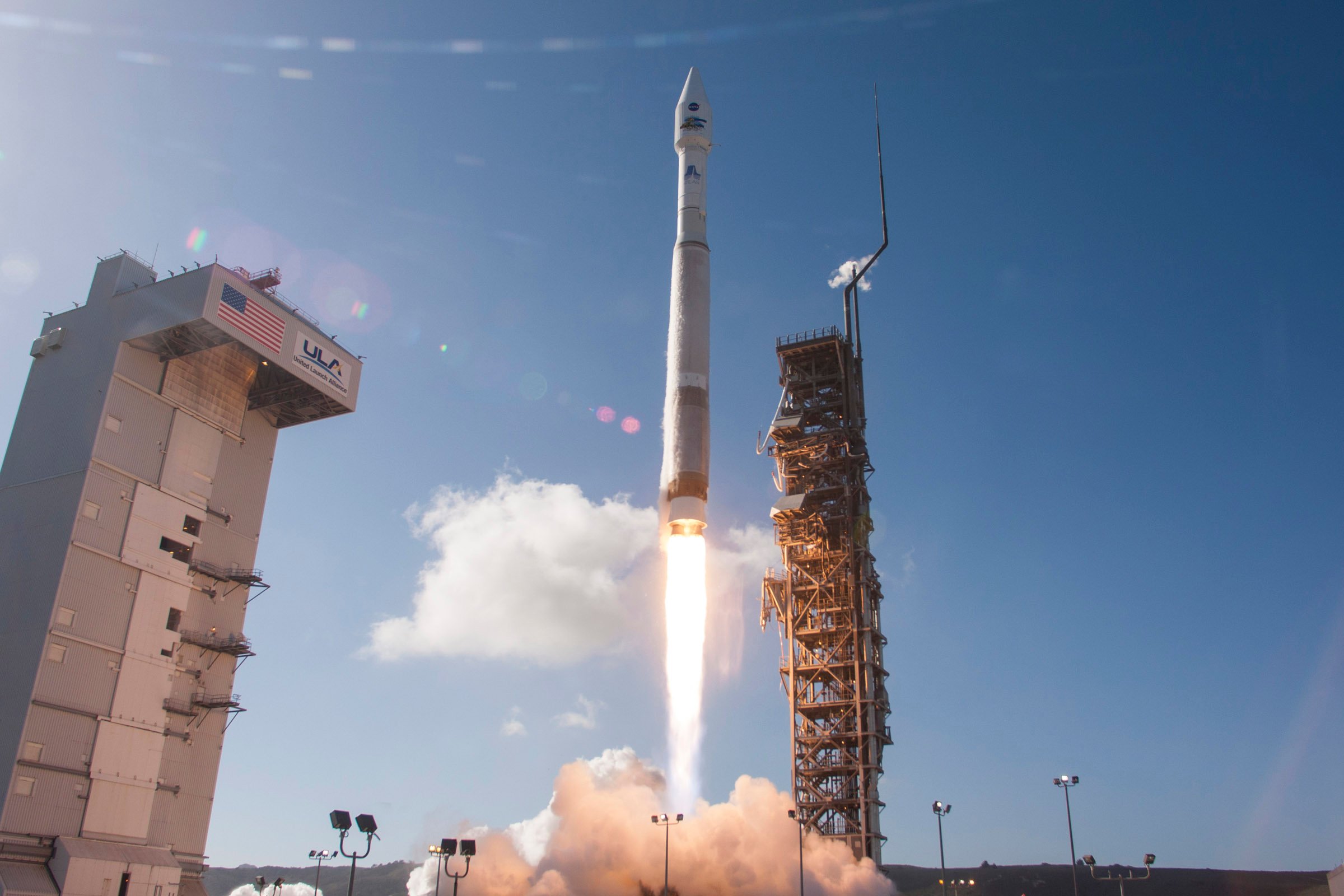 Traveling at 16,760 miles per hour, or 4.7 miles per second, Landsat satellites write the scientific records of how Earth's land surface is changing through natural and human-made events. The program provides the world with crucial, impartial data about the planet's natural resources.
ULA heritage rockets also launched NASA's Earth Observing System, a suite of three spacecraft deployed to study the land (Terra), the air (Aura) and the world's water (Aqua). Terra, for example, benefited from a near perfect launch and accurate orbit insertion by the heritage Atlas IIAS rocket, leading to almost a full tank of fuel for the observatory maneuvering, which still operates today after 21 years in orbit.
Other missions launched by ULA are dedicated to specific Earth science questions like NASA's ICESat-2 spacecraft that precisely measures the changing height of Earth's polar ice in unprecedented detail. Its laser-ranging instrument fires its laser 10,000 times per second to take measurements along the satellite's flight path to determine the elevation to an accuracy of 4 millimeters. ICESat-2 was launched by our Delta II rocket in 2018 as the advanced predecessor to the first ICESat mission launched by the Delta II rocket in 2003.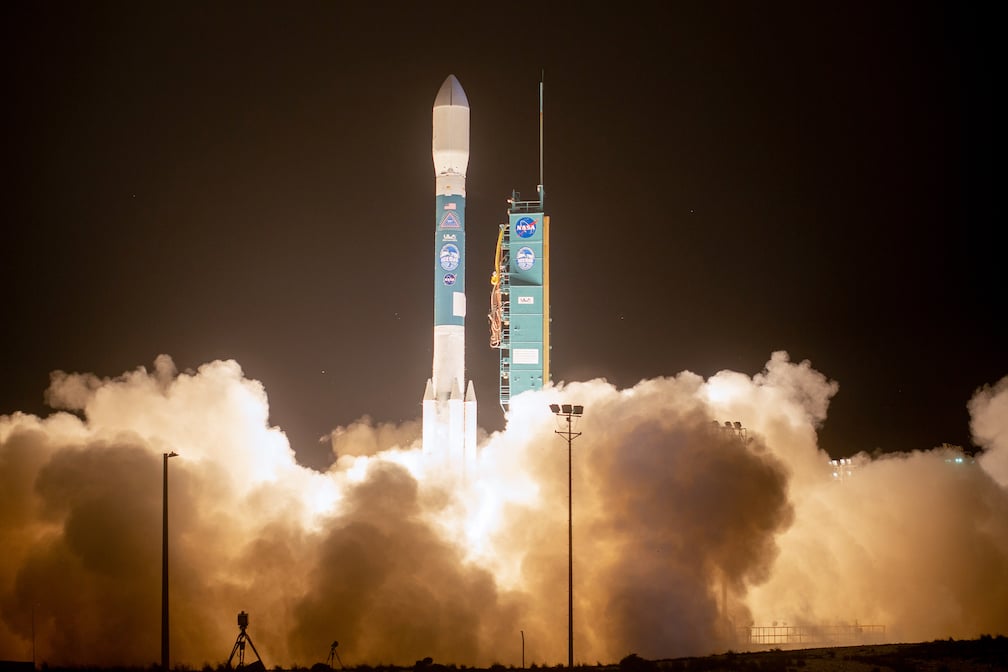 Delta II also launched the Orbiting Carbon Observatory-2 in 2014 to watch the Earth breathe from space. It studies natural and man-made carbon dioxide emission and absorption to help scientists assess how the greenhouse gas is contributing to global warming.
NASA's Television & Infra-Red Observation Satellite (TIROS) program was the first experimental weather satellite program, launched by Thor and Delta rockets in the 1960s. Subsequent generations of polar-orbiting satellites, for more than 50 years, have touch the lives of everyone on Earth by taking the planet's environmental pulse daily for global weather forecasting and meticulous tracking of the changing climate.
The most recent of these satellites, JPSS-1, was launched in 2017. Atlas V will launch the follow-up spacecraft, JPSS-2 in 2022.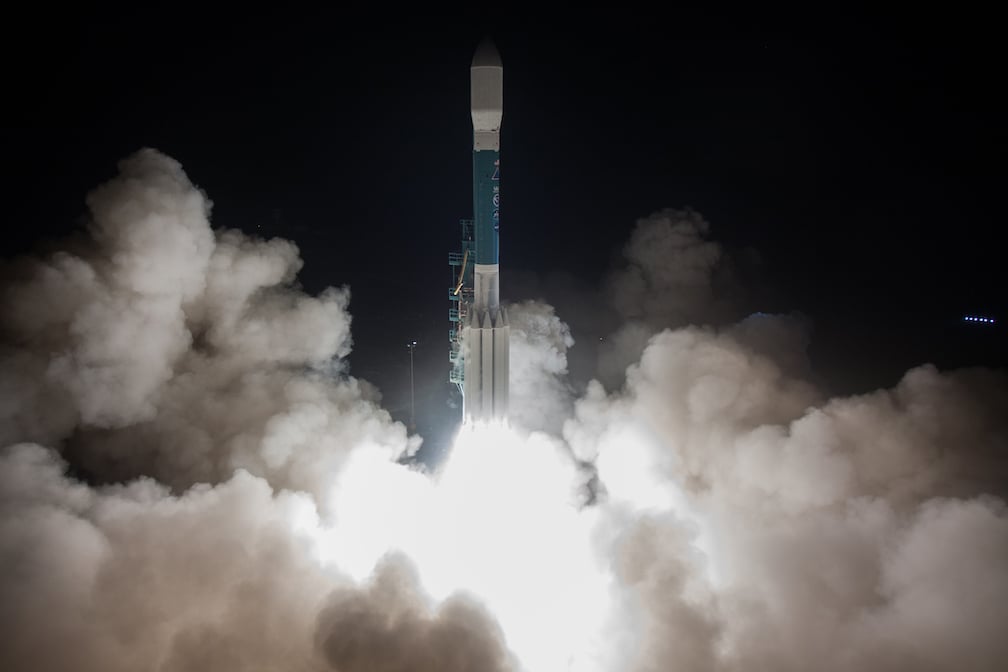 The other type of weather satellite, which orbits 22,300 miles above Earth to focus 24/7 on the Americas, is the Geostationary Operational Environmental Satellites (GOES) series, all of which have been deployed by Atlas and Delta rockets.
Today, the most advanced of these satellites provide unprecedented clarity and speed to observe the weather, improve forecasting and enhance tracking of severe storms across the United States. Atlas V launched the GOES-R, now known as GOES-16, and GOES-S, now known as 17, satellites in 2016 and 2018, and will launch GOES-T later this year. The craft have revolutionized the way American meteorologists see the weather, likened to the advancement from black and white television to modern high definition TV.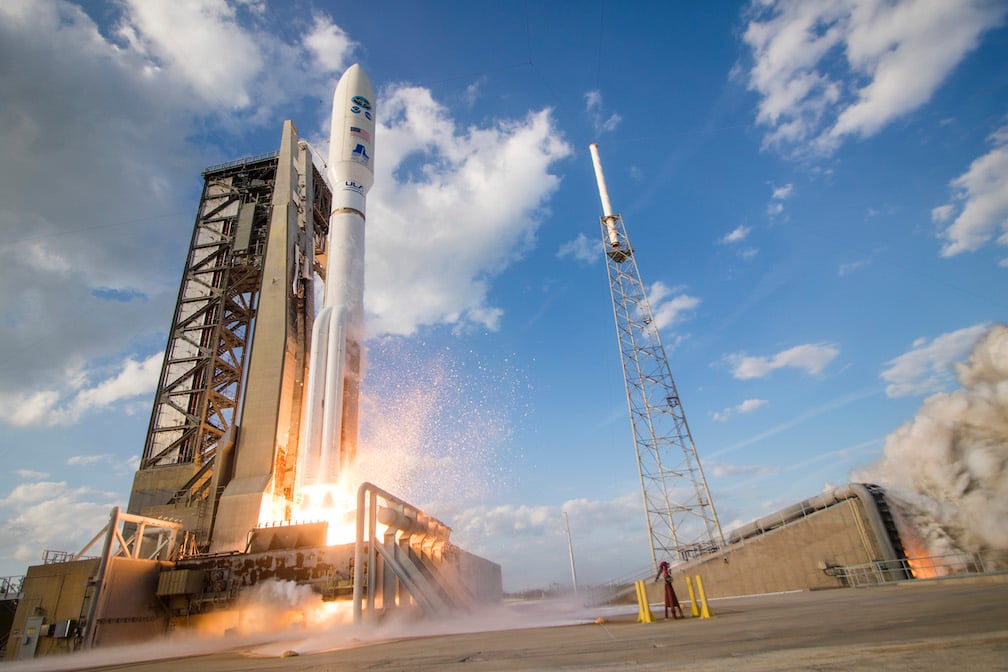 They also produce real-time estimates of central pressure and maximum sustained winds for tracking the intensity of hurricanes, and measure the key ingredients of severe weather like winds and cloud growth to improve tornado warnings. Data is sent to the ground in 0.14 seconds, rapidly processed and then piped out to forecasters in 4.3 seconds.
In addition, the weather forecasting, GOES imagery is used for detecting and characterizing wildfires, analyzing air pollution, monitoring volcanic ash clouds and assessing vegetation.
ULA and our heritage rockets have enabled science collection with distinction for decades and stand ready to continue that legacy into the future to make us better stewards of our environment.


Download: ULA Earth Day Wallpapers