A three-day rehearsal was successfully completed between United Launch Alliance and strategic partner Northrop Grumman to introduce a new era of solid motor propulsion into the Atlas V rocket system as a stepping-stone to Vulcan Centaur.

Northrop Grumman will supply Graphite Epoxy Motors (GEMs) for Atlas V missions beginning next year. This week, technicians had hands-on experience transporting, handling and mating an inert motor simulating the configuration they will soon use.

The Atlas V first stage for the AEHF-5 mission that underwent Launch Vehicle on Stand (LVOS) on May 17 at the Vertical Integration Facility was used in the exercise as the motors were temporarily attached.

The test provided crews a real-life chance to run through procedures and verify clearances and techniques before the first operational GEM is flown on Atlas V. An Atlas V can be fitted with as many as five boosters for maximum performance.

The solids are a larger, more powerful version of the GEMs that have flown over 1,000 times on Delta rockets since 1990.

Known as GEM 63, the motors measure 63 inches in diameter and 66 feet in length. They will be ignited at the launch pad and burn for 94 seconds, each consuming 97,500 pounds of propellant to produce 373,800 pounds of max thrust to augment the more than 860,000 pounds of thrust produced by the RD-180 main engine to power the Atlas V rocket skyward.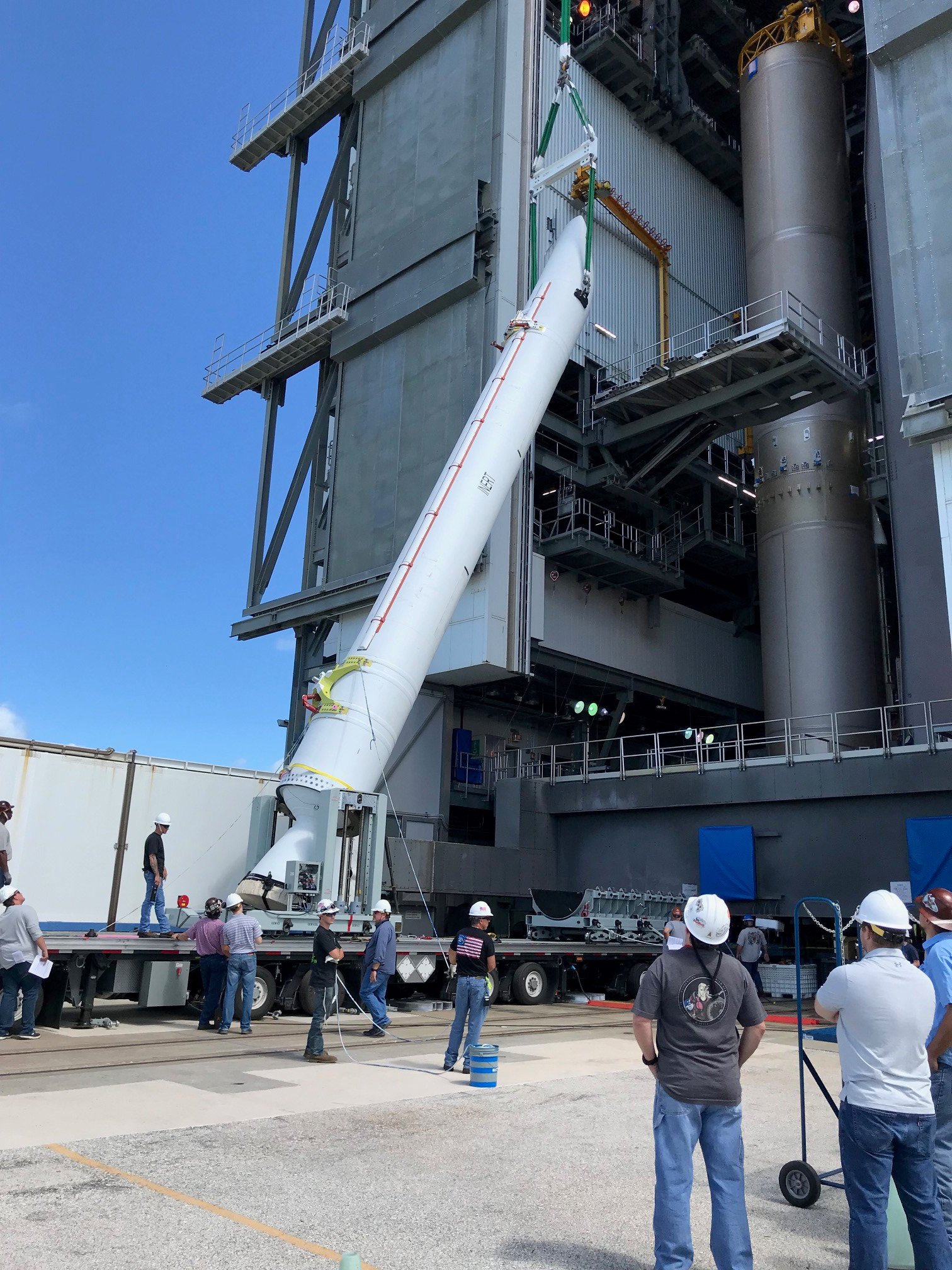 They have undergone a pair of successful qualification test-firings on the ground at the Northrop Grumman facility in Promontory, Utah.

Future launches of the Atlas V will incorporate the motors and provide an evolutionary step before GEM 63XL motors are flown on our Vulcan Centaur rocket starting in 2021.

The XL variant will stand 72 feet tall, contain 105,800 pounds of propellant and generate 455,400 pounds of thrust each. They will be the largest single-segment solid rocket motors ever built.

"We are taking the best parts of Atlas and Delta and brought those forward into the new vehicle, Vulcan," said Tory Bruno, president and CEO of ULA. "When we move to Vulcan, the rocket motors will be five feet longer for that much more performance."

GEM 63 and GEM 63XL will use common materials and processes to maintain a high-reliability, low-cost addition to power Atlas V and Vulcan Centaur into the future.