The United Launch Alliance Atlas V rocket and the NROL-101 payload from the National Reconnaissance Office are joined together for their launch into space on Nov. 3.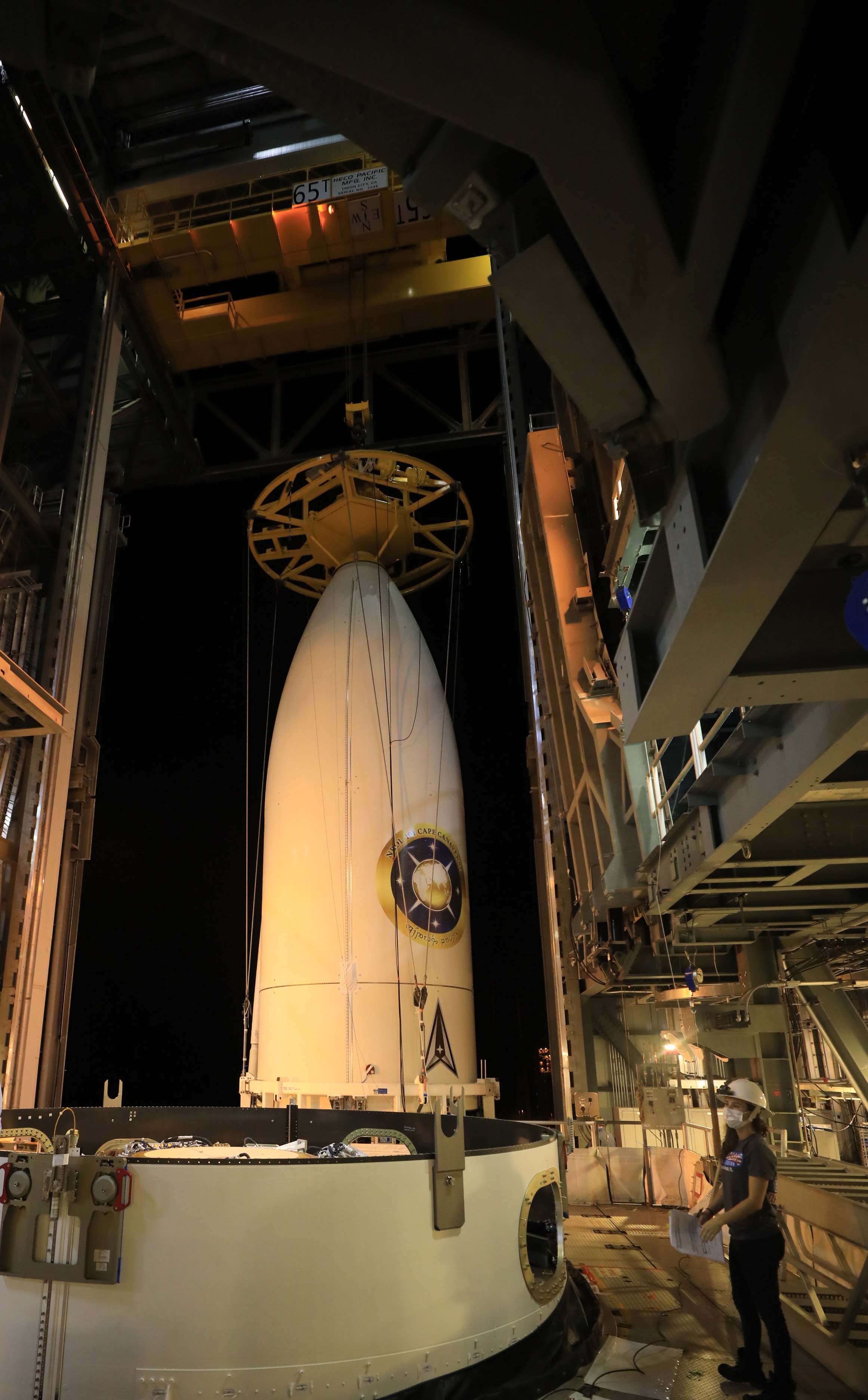 The encapsulated payload was delivered to the Vertical Integration Facility (VIF) at Cape Canaveral Air Force Station today. ULA's payload transport vehicle positioned its cargo beneath the VIF crane that hoisted NROL-101 through the doorway and atop the Atlas V.

The completed launch vehicle now stands 206 feet (63 meters) tall. Once fully fueled during the countdown, Atlas V will weigh nearly one million pounds (453,600 kg).

The NROL-101 launch furthers ULA's steadfast partnership with the NRO for U.S. national security. This space asset will support the NRO's overall national security mission to provide intelligence data to the United States' senior policy makers, the Intelligence Community and Department of Defense.

More than half of Atlas V launches to date -- 56 percent -- have successfully deployed national security space payloads into orbit.

For the NROL-101 mission, ULA is using the Atlas V 531 variant that features a five-meter-diameter payload fairing, three side-mounted solid rocket boosters and a single RL10 engine on the Centaur upper stage. This will be the inaugural use of Graphite Epoxy Motors (GEM 63) solid-fuel boosters on an Atlas V.

This will be ULA's 141st mission and our 29th for the NRO. It also marks the 86th flight of Atlas V and fourth in the 531 configuration.

Liftoff on Nov. 3 is scheduled during a period of 5:30 to 8:10 p.m. EST.

You can see additional photos of payload attachment activities in our NROL-101 album on Flickr.