Having seen the perils of spaceflight firsthand, Ascent Team Lead Lars Onsager is integral to the layers of safety that will protect astronauts riding Starliner crew capsules atop Atlas V rockets.

As a young engineer working guidance and navigation in the Shuttle Avionics Integration Laboratory (SAIL) for Rockwell International at NASA's Johnson Space Center in 1986, Onsager remembers vividly the Challenger tragedy and sifting through data in the immediate aftermath to deduce what went wrong.

"SAIL was the secondary telemetry recording site for shuttle missions, and we reviewed data for hours after the accident to try to get a first look at what happened. At midnight that night, I sat with a group of engineers in the JSC center director's office where we provided our initial assessment. It was there that I heard that the data showed a probable burn-thru of the SRB," Onsager recalls.

"That event had a lot of impact on me and played into my current dedication to the Emergency Detection System and the Ascent Operations Team -- the two aspects of keeping the Starliner crews safe on our rocket."

More than three decades later and now a veteran at United Launch Alliance, Onsager served as the system integration lead in the development of the Emergency Detection System (EDS) to be used aboard crewed Atlas V launches as a the safety device to tell Starliner capsules if a malfunction is unfolding and an abort is necessary.

"I was a bridge between the avionics and the software teams, and ensured that not only did we follow our processes and do good systems engineering but to integrate those two functions and ensure that not fell through the gaps, that no risk was left unaddressed," Onsager said.

What's more, he also helped formulate the boundaries and testing methodology for every EDS parameter, and ensured Boeing, NASA's Commercial Crew Program and especially the astronauts have insight and the information they needed for this crucial system that would be "watching over" the ascending Starliner crews.

"I helped create and approve each and every threshold, or trigger level, to eliminate or minimize the chances of inadvertent or 'false' aborts while still keeping the astronauts safe. I personally briefed the crews for both the Crew Flight Test and Post Certification Mission-1 so they understood how the system worked and when it could take action to keep them safe," Onsager said.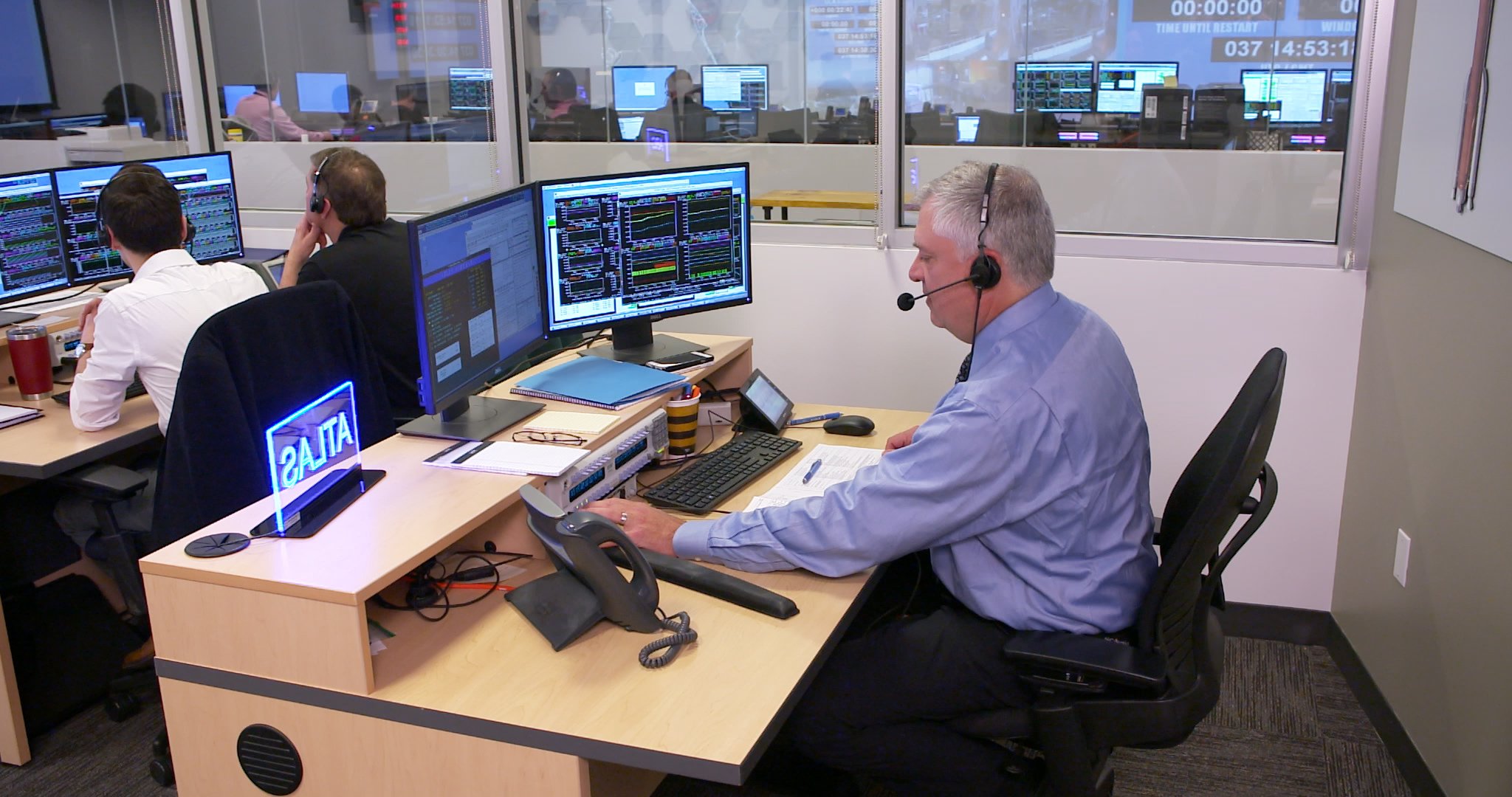 On launch day, Onsager will be stationed with an elite group of ULA specialists at the Vehicle Ascent and Launch Operations Room (VALOR) at company headquarters near Denver.

He will be watching the performance of Atlas V during the 15-minute ascent and radioing pronouncements to Flight Director Richard Jones at NASA's Mission Control Center in Houston. On crewed missions, several of Onsager's calls will be relayed to the astronauts aboard Starliner for situational awareness.

"I have a number of specialized schematics and plots that I will be monitoring throughout flight. Acceleration, body rates and various switches/discretes that are the bulk of the telemetry that I will monitor. Every station has its own specialized screens, and I also have them up or have slightly simplified version as I need to verify crucial information before it's passed along to the flight director," Onsager said.

"I will be making a dozen or so nominal calls, many of which will be passed along to the astronauts, to help ensure both teams are in synch, particularly for critical milestones like the start of guidance steering, booster engine cutoff, RL10 ignition and cutoff.

"Any off-nominal vehicle behavior detected by the team will be immediately evaluated and sent along through me to the flight director."

EDS was developed to enhance the capabilities of the Atlas V rocket's long and reliable flight history without requiring significant alterations in man-rating the vehicle. It is responsible for imminent hazards.

"EDS is a critical element of our human spaceflight certified system because it allow us to use our flight-proven launch vehicle without significant modifications, which might compromise our flight history, and add an additional layer of safety in case any of our non-redundant systems fail," Onsager said.

VALOR and the ascent team will be responsible for observing slow-forming, difficult-to-program issues that may require experience to correctly detect and assess.

"The ULA EDS system is as good as it is in part because of how simple or straightforward it is. However, not everything can be 'simple' and those are the issues we trained our team to identify and communicate. Together, EDS and VALOR provide the highest level of safety ULA could hope to achieve, building on our flight proven systems and adding additional safety measures on top," Onsager said.

For the OFT launch, Starliner will not be equipped with an abort capability. Engineers are using the uncrewed test to verify the EDS performance and whether any of the trigger parameters need tweaked before the first crewed launch.

Onsager was born in Connecticut and raised in Texas, graduating from the University of Texas at Austin with degrees in aerospace engineering and English with a minor in Shakespeare.

"Once I started college, majoring in aerospace engineering, I spent time with my roommate who was an English major. After taking a few classes with him, I was really taken with Shakespeare's writings. Those classes were nothing like engineering," Onsager said.

"When I figured out I could get both degrees in only four years, I dedicated myself to completing both and enjoying the best of both worlds, science and literature."

Married with five children, he enjoys downhill skiing, backpacking the Colorado Trail with the family and playing board games with the kids.