United Launch Alliance has begun preparing the Atlas V rocket to send Solar Orbiter on its journey to study the Sun for the European Space Agency and NASA.

The first stage and Centaur was shipped from the factory in Decatur, Alabama, to Cape Canaveral, Florida, aboard the R/S RocketShip, arriving in port on Wednesday, Nov. 20.

Technicians offloaded the rocket on Thursday, Nov. 21, moving the first stage to the Atlas Spaceflight Operations Center and the Centaur to a separate facility to start their pre-flight activities.

The stages will be stacked together in the Vertical Integration Facility early next year to form an Atlas V 411 configured rocket, which features a four-meter payload fairing, one side-mounted solid rocket booster and a single-engine upper stage.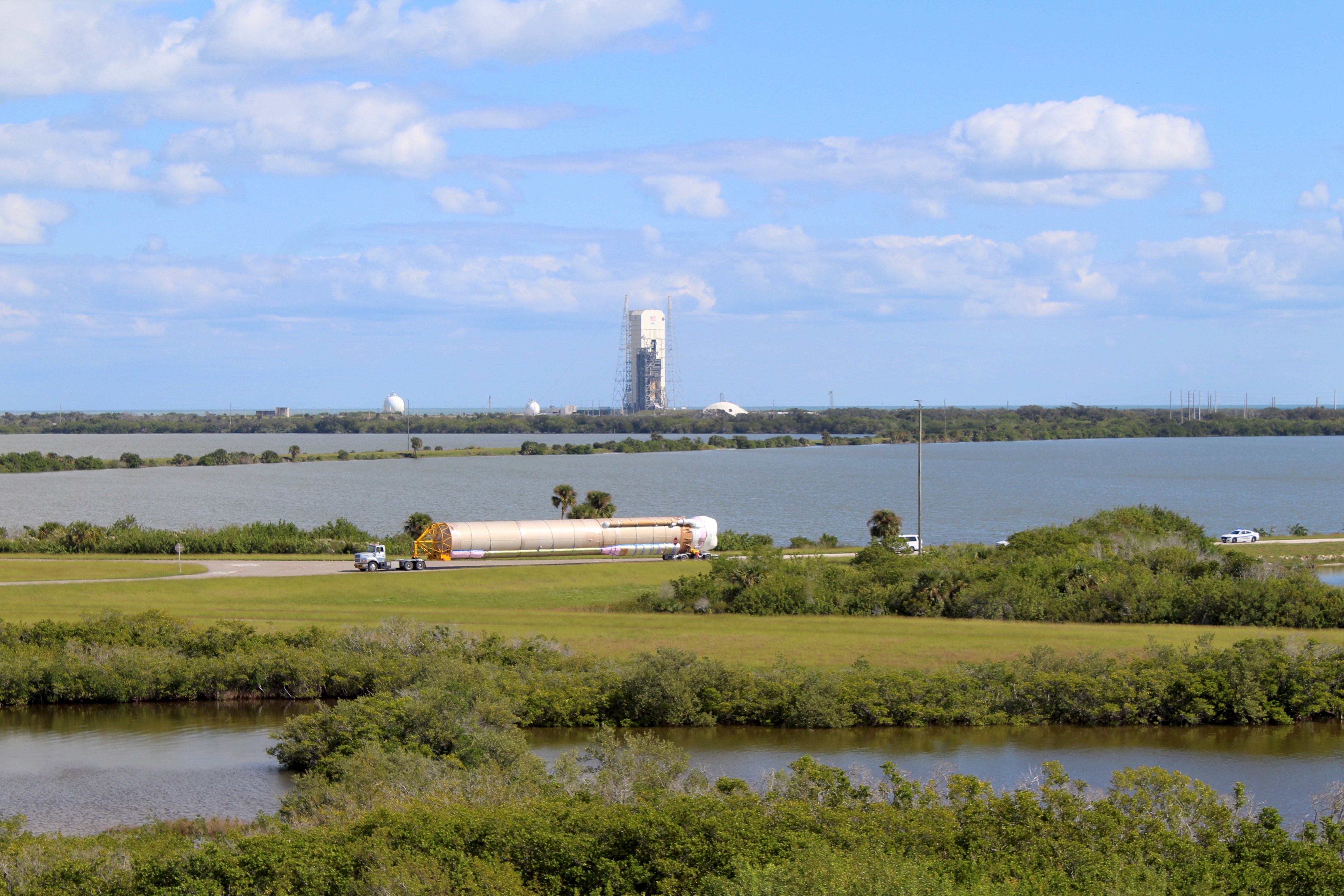 Liftoff from Space Launch Complex-41 is scheduled for Feb. 5, 2020, when the alignment of Earth and Venus becomes suitable for Solar Orbiter to start its trek.

The spacecraft will make looping orbits around the Sun and use 10 instruments to observe solar physics in unprecedented detail. At closest approach, Solar Orbiter will be about approximately 26 million miles (42 million km) from the Sun.

Solar Orbiter arrived at Kennedy Space Center from Europe on Nov. 1 to begin launch preps.

See more photos of the RocketShip arrival and rocket offload in our Flickr album.