The inaugural United Launch Alliance (ULA) Vulcan Centaur rocket is beginning its journey to the launch site! The first certification (Cert-1) hardware is onboard ULA's R/S RocketShip, headed to Cape Canaveral Space Force Station for processing ahead of the first test flight.
The next-generation rocket departed Decatur, Alabama on Jan. 13 for the voyage spanning more than 2,000 miles of rivers and the open sea to reach the Florida launch site.
RocketShip is a highly maneuverable, unique custom-built rocket transport ship with the versatility to navigate the shallow and deep waters along the route. The 312-foot (95-meter) -long roll-on, roll-off vessel has complete living quarters and dining area for its crew of 16, a below-deck machine shop, and sophisticated computers and navigational aids on the bridge.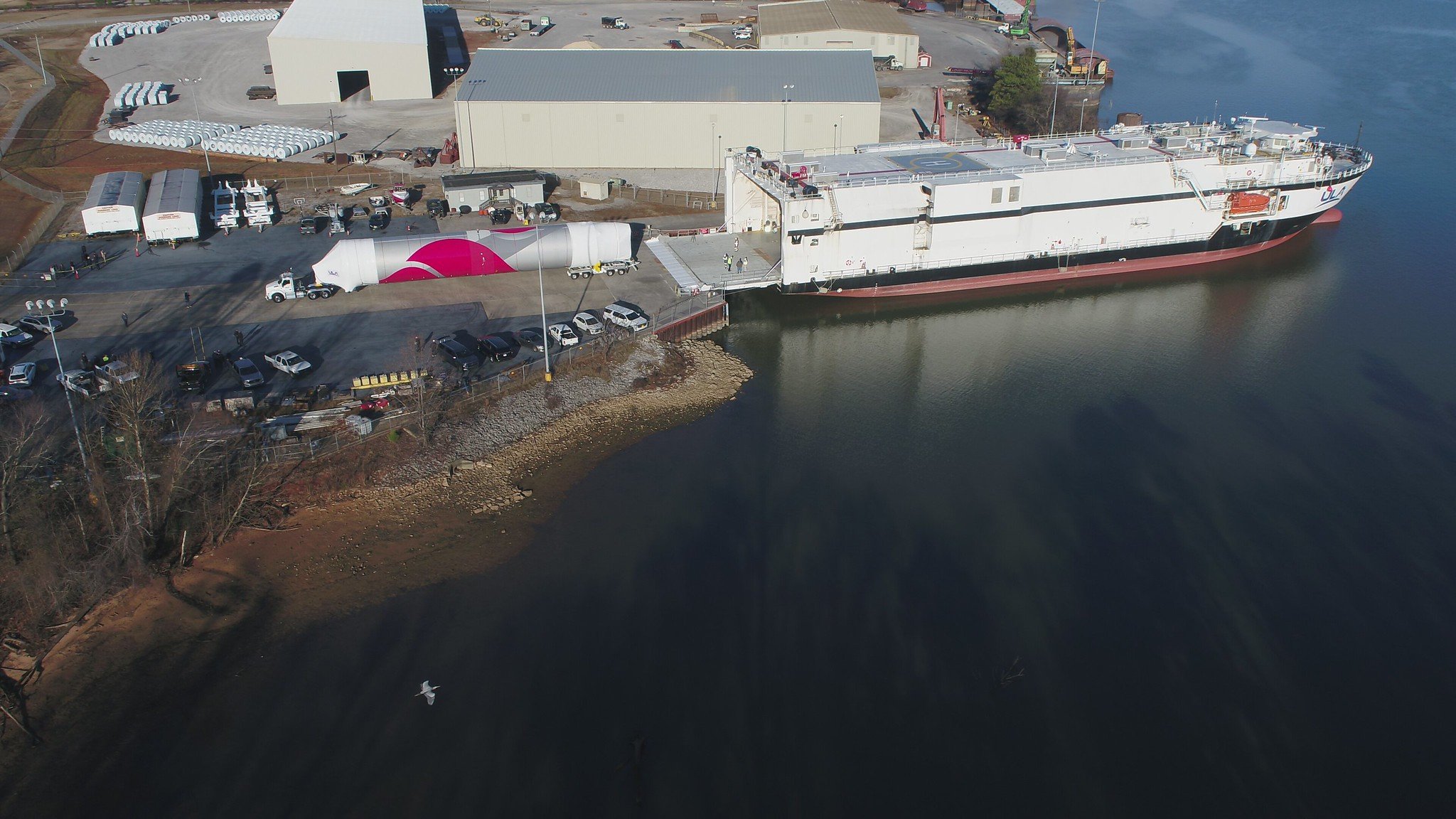 The ship was loaded with the Vulcan hardware amid congratulatory celebrations marking the factory team's successful completion of the first flight hardware, a moment coming after tireless dedication to build and test a new rocket that will reshape the launch industry landscape.
Vulcan combines the best of today's Atlas V and Delta IV Heavy rockets with the latest technology advancements to produce a single launch system that provides higher performance and greater affordability while continuing to deliver ULA's unmatched reliability and precision.
Offering unprecedented flexibility, the single-core Vulcan can deliver payloads from low Earth orbit to Pluto and beyond while making access to space more cost-effective. Vulcan also meets the challenging requirements now demanded by an expanding spectrum of missions that are essential to the nation's defense.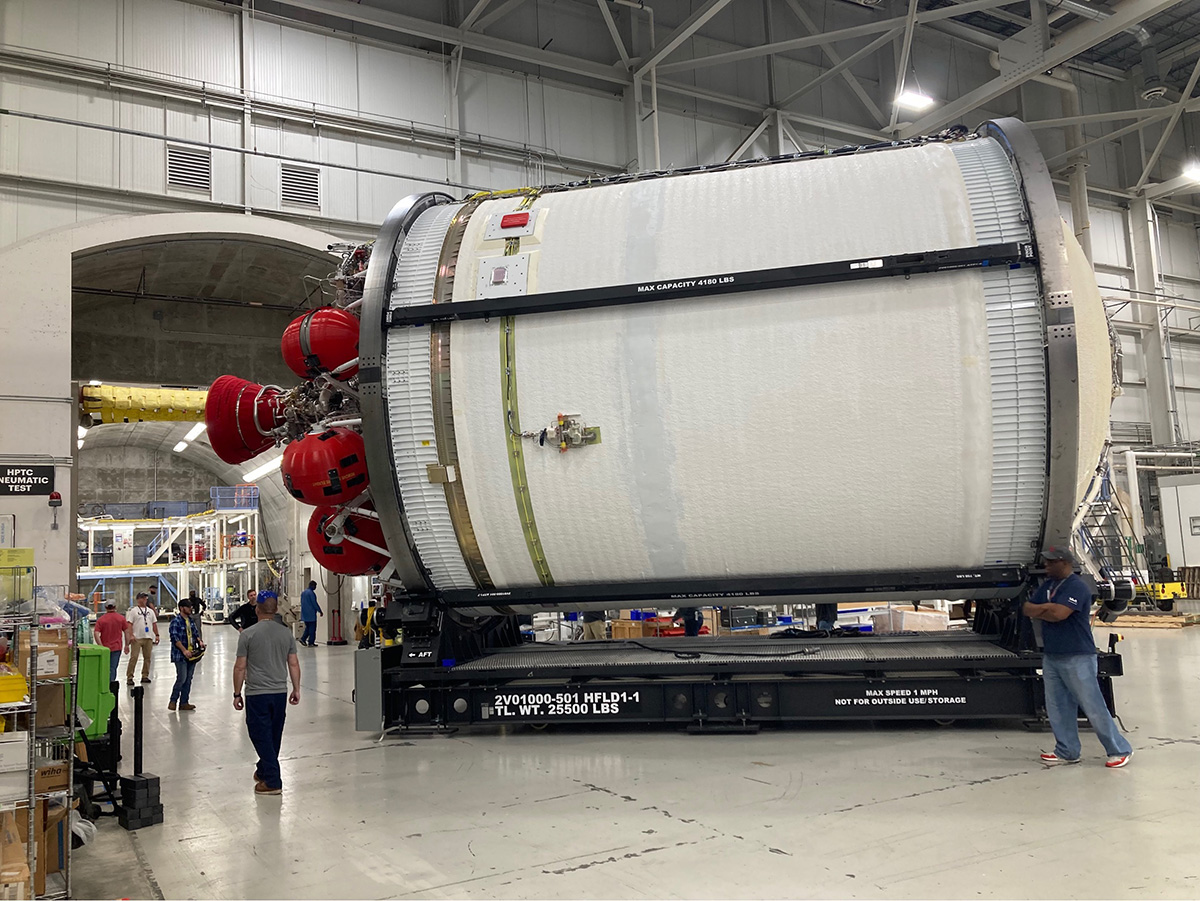 Vulcan leverages existing infrastructure, including manufacturing and assembly at our sophisticated production facility in Decatur. ULA has invested heavily in the factory with new automated tooling solutions, welding equipment upgrades, robotic assembly lines for fabrication, and other upgrades for maximum efficiency.
The new rocket can be built in less than half the time as its predecessors and launched at a much higher tempo. More than 70 Vulcan launches are currently on the manifest, including 38 launches to deploy a majority of Amazon's Project Kuiper to provide fast, affordable broadband to unserved and underserved communities around the world; approximately 20 to 30 missions as the U.S. Space Force's No. 1 offeror in the National Security Space Launch (NSSL) Phase 2 procurement; and the orbital delivery of Sierra Nevada Corp.'s Dream Chaser reusable spaceplane on cargo resupply missions to the International Space Station.
This inaugural mission, known as Cert-1, will deliver two Kuiper prototype broadband satellites into low Earth orbit, send the Astrobotic Peregrine commercial lunar lander to reach the Moon, and carry a Celestis Memorial Spaceflight Payload into deep space.
Countdown to Vulcan webpage for more info
See more photos in our Vulcan Cert-1 album