Tiffany Young, a dancer and a black belt in karate, is a United Launch Alliance (ULA) systems engineer tasked with overseeing the interface requirements between the Atlas V N22 rocket and Boeing's Starliner spacecraft.
Born and raised in Laramie, Wyoming, Young earned dual degrees in finance and dance from the University of Wyoming before gaining a master's in business administration. While working at ULA, she used the company's tuition reimbursement program to obtain a master's in systems engineering from Colorado State University.
Young began her career at ULA in 2015 in the finance rotation program, spending six-month assignments in Cost Policy, Program Planning & Control at Cape Canaveral, Financial Planning & Analysis, and Manifest Planning & Program Integration. Once the rotation program was completed, Young spent two years working on the Launch Vehicle Production Services Finance team.
After earning her engineering degree at the end of 2018, Young transferred to the Systems Engineering, Integration & Test (SEIT) team to work as a mission integration systems engineer.
"As a systems engineer, I work with various engineering disciplines and our customers to ensure all of the different parts and pieces of the mission come together for a successful launch," Young said.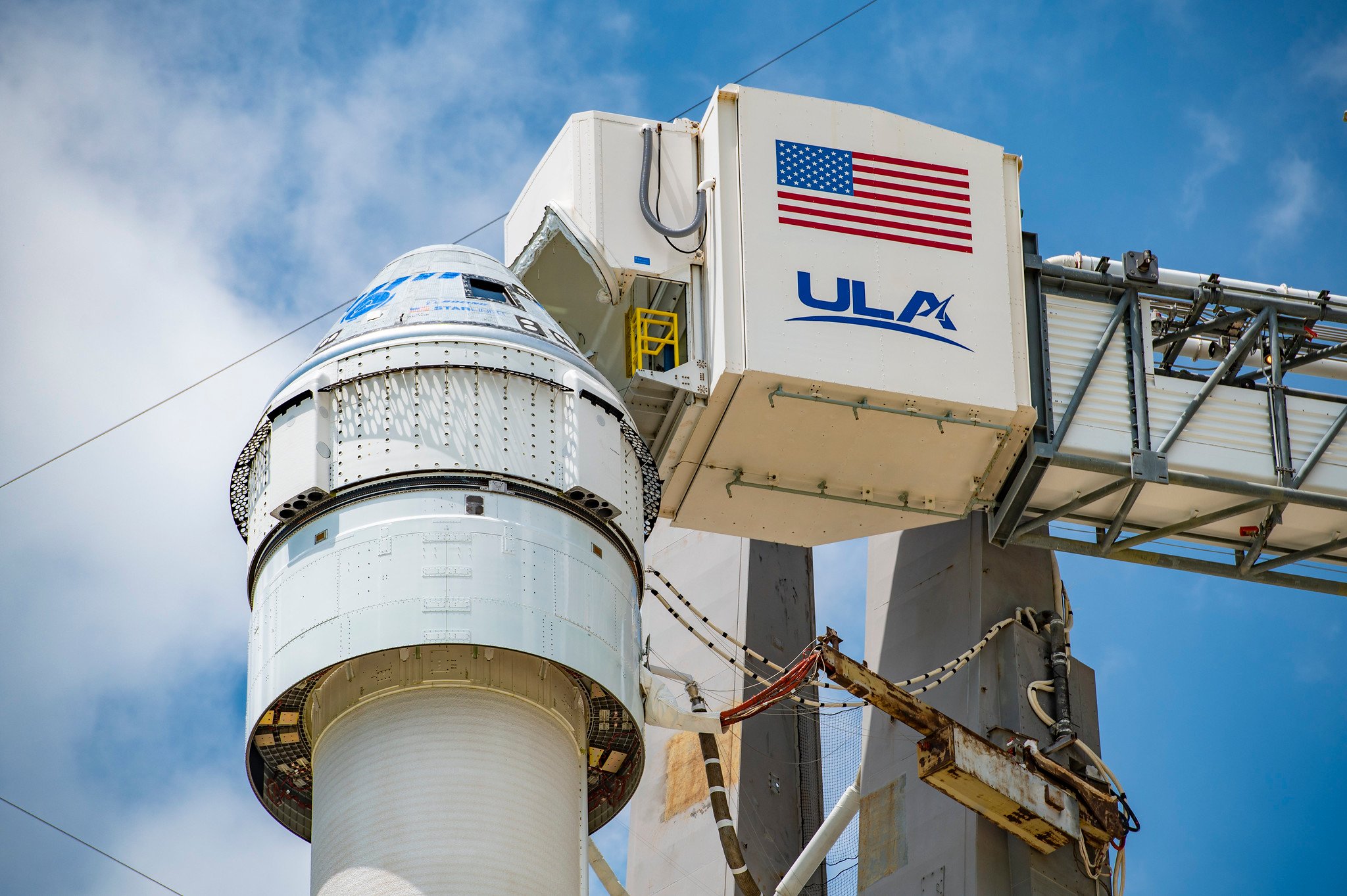 For the upcoming second Orbital Flight Test (OFT-2) of Starliner launching aboard the Atlas V rocket to the International Space Station, that means Young is responsible for managing the interface requirements and integrated items between the Commercial Crew vehicle and launch vehicle.
Her tasks include working with a team of engineers to verify the mechanical and electrical interfaces, trajectory design, as well as dynamic, thermal, and RF environment compatibility. Young also plays a key role in ground operations planning, ensuring all customer requirements are met in the ULA procedures for Starliner transport to the Vertical Integration Facility, as well as all the ULA support that Starliner will need for prelaunch checkouts in the days leading up to launch.
For Commercial Crew missions, Young is responsible for maintaining Emergency Detection System (EDS) requirements to verify all the vehicle communication and abort timing is accurate between Atlas V and Starliner should the vehicle ever need to abort.
"I coordinate with the Boeing integration team, ULA engineers and other mission stakeholders to verify the interface requirements are being met," Young said.

"I am extremely excited to be working on human spaceflight missions. It's one of the reasons why I enjoy my job so much."

Atlas V will launch the OFT-2 mission on May 19 at 6:54 p.m. EDT (2254 UTC) from Space Launch Complex-41 at Cape Canaveral Space Force Station in Florida.

ULA will provide comprehensive live updates on the Atlas V countdown and flight starting at 7:30 a.m. EDT (1130 UTC) in our automatically refreshing blog. A webcast of the launch via NASA Television begins at 6 p.m. EDT (2200 UTC).Integrated
Learn more about the Atlas V OFT-2 launch
See more photos in our OFT-2 album